| | |
| --- | --- |
| | Internet Usage Ideas for Sweeping Contractors |
An Introduction to QR Codes: What They are and How They can Improve Your Marketing Effort
by Ranger Kidwell-Ross
QR Codes allow smart phone and tablet computer users to more easily access information. Embedding them in your promotional materials is just another way to make it easier for prospects to visit your website or download your contact information. Scanning codes from companies you want to know more about allows you to quickly get their information onto your own smart phone.

QR Codes have been a hit in Japan for several years and also have a large user base in the United Kingdom. Now, these scan symbols are taking the U.S. by storm.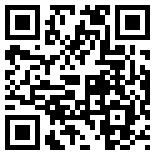 That funny-looking box to the right is actually a quick way to get to WorldSweeper.com on your smart phone, iPad or other tablet device set up to be able to read them. Because so many people are now using the free QR Code Reader software to enable their smart devices to read QR Codes, it's time to get them embedded onto your website, business cards, brochures and other marketing materials.
You're reading a magazine in your doctor's office waiting room. On one of the pages, you spot an ad with information you'd like to remember. Do you:
A) tear out the page
B) write down the company's phone number and/or web address on scrap paper
C) hope you can remember the info after you get home
D) other
For savvy smart phone and tablet users, the new answer is "D, other." That's because they've learned to simply scan the funny-looking square code they notice is in the ad. That puts the company's information onto their smart phone so they can find it later.
The information embedded in the code can be something as simple as a web address or, alternatively, contain CSV card data or other information. It can even be the address of a web page designed as the landing spot for the specific ad. Because the QR Codes are so easy to generate and use, they are rapidly becoming in widespread usage for ad materials – including yellow page ads – and are even finding a place on the back of business cards.
The fact that Google has mailed out many thousands of front window stickers to businesses that have confirmed their Google Maps location – each of which contains the unique code for that businesses' website – has also hastened along the acceptance by U.S. merchants.
Here's more on how QR Code scanning works and what you can do with it:
Make sure your phone can scan a QR code with its camera, either with an application that you download or via software that's already installed on your phone. To find out what application to use for your phone, we recommend doing a Google search for the model of your phone along with "QR reader."
When you see a QR code, use your phone's application to scan it. If you're scanning a QR code on one of the window decals that Google sent to thousands of U.S. businesses, you'll quickly be taken to that business' mobile Place Page on Google, where you can:

Read reviews to see what other users think about the business
Find an offer that the business has posted to their Place Page
Star the business to remember to check it out later, or to remember to visit again
Leave a review right after you leave the business.
If you want to try scanning a QR Code right now, do so with the ones on the page. You will find that the code at the top transmits the URL for the WorldSweeper.com website. The more complex-looking one to the right contains WorldSweeper's address and other contact information. The codes you see on this page were generated at http://qrcode.kaywa.com/.
Many people are now using smart phones and tablet devices as their primary method of accessing the internet. Embedding QR Codes in your literature is a way to make it easier for prospects to access your website, contact information or whatever else you might think to use it for.
When used correctly, QR Codes are just another way to make it easier for prospects to find out more about your company. Using them now, in the relatively early stages of their use, also positions you as a company that is ahead of the curve.
This information was compiled by Ranger Kidwell-Ross, Editor of WorldSweeper.com. You may reach him via our online contact form or by calling (866) 635-2205.
If you have any questions or comments about this article, please let us know.
---
Tim Wells, a principal in CRT Industrial Equipment, Inc., which is a distributor for industrial sweepers and scrubbers, wrote us to say: "I noticed your comments on QR Codes in a recent Newsletter and thought I would share a link to an article my brother wrote regarding our use of these codes. Thought it might be of interest to you. Of course we're only in the beginning stages. Here's the link."