Ways to Build Your Email List:
The Gold is in the List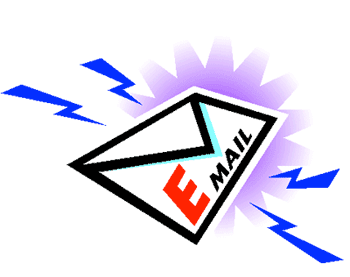 Building lists of subscribers, prospects, and customers is one of the most important activities your business can undertake. Once built, permission-based email lists can create sales for your company for years to come.
reprinted courtesy of iContact; adapted for WorldSweeper.com by Ranger Kidwell-Ross
As a marketer you need to think like a consumer. Consumers are smart, and they know what they want. If they receive an email from an unknown source, they will usually ignore it or delete it. If, however, the email comes from a trusted company, they are much more likely to take a look.
If you are a trusted supplier of sweeping and related services to someone – or even if you have simply discussed providing sweeping or other services with a prospective customer – be sure you obtain their email address(es) so you can professionally follow through with contacting them via that method.
Once you have a client and prospect list compiled, you will probably be pleasantly surprised at the amount of business occasional emails will generate for your firm. Following are some of the standard ways you can obtain email information you can then use in building your business.
From Your Website
If nothing else, use your website. If you're not promoting your email list on your website, you're not using your website well enough.
Current Email Lists
Using current email lists to build your own email list is an essential part of your growth. If your current recipients see something of value to them, they may think their friends will benefit as well. Allowing them to pass your email along may be an easy way to add more to your list.
Contests
Register participants' address and announce the winners through your next newsletter list.
Coupons & Discounts
Offer special incentives through email only, and allow subscribers to pass these along to friends.
Advertisements & Direct Mail
Never pass up the opportunity to inform readers about your email community. Direct them to your website or have them send an email to you requesting their addition.
Business Cards
On the back of your business card, promote your website and mention any opportunity to receive informative emails or newsletters.
Trade Shows & Networking Events
Offer collateral material that requests individuals to sign-up on their own.
Seminars
Host seminars on your area of expertise and have people sign-up to your mailing list for future seminars, discounted rates, and other announcements.
---
Maintaining Your List
Maintaining your current list is just as important as building your email marketing list.
Email addresses are far from static and non-changeable. In fact, just the opposite is true. Unless you are tracking whether or not those on your list are receiving your email, you will find that your list will become outdated in short order. WorldSweeper uses iContact for the process of sending out group emails, as well as for tracking them in order to see who is receiving the emails, which addresses appear to be bouncing and much more.
iContact is one of a number of companies in this market, but they have continued to implement leading-edge features at a high enough rate that we have not, to date, considered going elsewhere. Here are some other tips the iContact pros offer...
Build relationships with your customers
Customers stay longer if they feel connected. Ask for feedback and respond immediately. If they know that you care about them, they'll stick around.
Offer real value
Make your email readers want to open your email each and every time. Whether this value is in the form of discounts, product information, tips, or fun stories, subscribers should feel a need to read what you have to say.
Keep your emails interesting
Be interesting and your e-marketing will thrive. Each month, send out only messages that you can keep appealing. Put some thought into what you want to communicate and you will have more valuable information.
Don't hassle customers
Be nice to loyal customers that have offered to receive your emails. If you don't constantly bombard them, they'll appreciate you more. You are privileged to have them on your list – so don't abuse this privilege.
If you have any questions about any of the above ideas, feel free to contact the WorldSweeper.com Team for a further explanation. To check out iContact, including setting up a free trial account, go to www.iContact.com.