Ongoing Customer Contact Key to Long-Term Growth

If you want to maintain and grow your company in a recessionary economy, maintenance of excellent customer relationships is more important than ever.
by Ranger Kidwell-Ross

This article offers some ideas on how you can maintain a positive relationship with your customers. Doing so is a key to keeping your current customers, as well as to developing more business with them.
Be pro-active in letting your customers know you care about them.

David Ross, head of Massachusetts-based Millennium Maintenance and Power Sweeping, is one of the most skilled contractors I know of when it comes to keeping in contact with his customers. Millennium offers a wide variety of services in addition to sweeping, and Ross makes sure his customers know about them all, primarily via the low-expense method of sending emails.
For example, prior to every holiday, Ross sends out an email to Millennium's customer base reminding them that Millennium is there for them if they have an emergency situation arise. "This offers peace of mind to our customers," says Ross. "They are better able to enjoy themselves when they leave town knowing that if something out of the ordinary happens on their business property, with just a phone call we'll handle it for them. We get at least one call for help every holiday."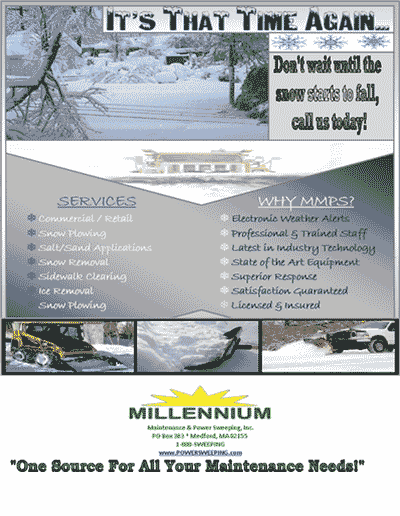 Two of the other recent Millennium email campaigns are shown to the right. One is a reminder of all the various services Millennium performs for its customers. The other targets the company's snow removal program and reminds customers about the value of pre-planning for the snow season.
I want to emphasize again that what you are viewing are not copies of printed materials. Rather, they are example emails that were sent to customers.
Millennium's inhouse protocol is to get the email address of every customer and prospect for services. As a result, getting these messages to Millennium's entire database of prospects and/or clients takes little time to develop and costs nothing, zip, nada to send out. Because they are email-based, there are no costs for postage, printing, materials, etc.
Ross also is innovative in offering an extra level of service to customers, creating win/win situations along the way. A recent example was an offer to customers the installation -- for no charge -- of Purell hand sanitizer units throughout customer properties. Although there is an upfront cost involved to Millennium, with the current H1N1 flu outbreak occurring the addition of hand sanitizers around a mall property, for example, is good for both his customers and their shoppers. Ross knows that ultimately the sanitizers they install will become a small profit center as his sweeping and maintenance team refills them as needed.
Perhaps most importantly, it's something property managers probably wouldn't think of on their own. As Ross says, "What better way to show our customers that Millennium is on top of current events and how they might affect our customers? They know we have their back." To hear the details of how Ross approaches his email campaigns and other customer relationship building, use the audio link shown below to listen to an approximately 11-minute discussion with Ross about how Millennium uses email to keep in close contact with its customers.
Note: The audio will play without downloading any files onto your computer. If you hear the interview at 'chipmunk speed,' you will need to download the latest version of Adobe's free Flash player.
If you'd like to contact Dave Ross, send an email to dave@mmpowersweeping.com.
---
Make sure your company personnel are well trained and personable when talking to customers.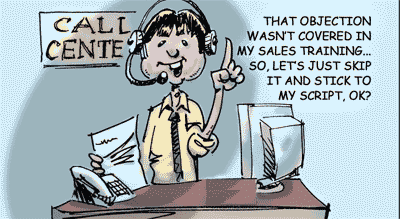 I bet we have all had the experience of talking to the representative of a company who at first seems knowledgable. Then, when you ask a seemingly simple question of them, you realize they are working from a script of some sort and actually have no in-depth knowledge about the topic at hand.
I know I have spoken to many sweeping contractor receptionists -- even to some managers and owners of sweeping companies -- who could not tell me from memory the company's central email address and/or website address. In today's Internet economy, you simply cannot let that occur. Anyone a prospect or customer speaks with also must know, without hesitation, the company's address, driving directions, phone number and list of all services the company provides.
If you need to, develop a single-page listing of all this information and post it next to each phone in the office. When someone asks a company representative if you offer a particular service, you can't afford to have them stutter around, not know, or act anything but totally professional in the reply.
And, in today's business world if you don't have a company website there is no way for you to remain competitive with your competitors who have a website. Period.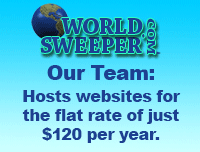 (Editorial note: The WorldSweeper.com Team has designed and written websites for dozens of sweeping contractors. You can get up and operational with a website you can be proud of for about $500. Click on the ad shown to the left to check out some of the many contractor sites we've designed and host.)
---
Provide value-added items to your customers, including some on a non-business level.
For almost 15 years I assisted the Schwarze family, now owners of Victory Sweepers, Inc., with its public relations and customer service programs for Schwarze Industries, Inc. Mark Schwarze, then Schwarze Industries' vice-president, was keen on providing extra levels of value to those who chose to use the sweepers his company made. This was before Schwarze Industries was purchased by its current owners, the publicly-held Alamo Group.
To begin with, in 1988 we started with the first-ever publication for sweeping contractors, The Supervac Quarterly. Another of the successful programs we later founded was The Schwarze Roundup, which brought in customers for a weekend of sweeping-related fun. In addition to introducing the first-ever sweeper rodeo in the U.S., we had entertainers, contests, a flea market and more. Both of these programs were received with acclaim by the sweeping contractor community.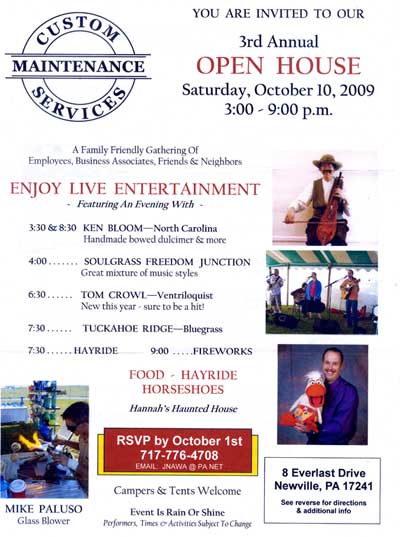 As a sweeping contractor, you can provide similar 'feel good' events for your own customers. A good example is the open house that Pennsylvania-based Custom Maintenance Services, Inc. is in its third year of holding for its customers. This annual event is a time for Custom Maintenance's customers, as well as prospects and suppliers, to relate to each other in a personal, non-formal fashion.
"Our customers really like the event we put on," says Mike Nawa, president of Custom Maintenance. "It's not strictly for customers, but also for our business neighbors, employees and vendors and their families, and friends of the company at large. It's a down-home open house with a variety of music, a pig roast, children's events and more. Our annual open house is now a much-anticipated event that gets great reviews from all. This year we're capping off the night with real, municipal-quality fireworks. We've also added more availability for camping overnight and we cook breakfast for everyone who stays over."
There is little question that Custom Maintenance's entire customer base views this annual event as a positive for choosing the company for their sweeping and other services. "Customers now recognize that we're only closed four days per year," says Nawa. "Christmas, New Years, Easter and the day of our open house. We have not gotten a single complaint about that."
To listen to an approximately 9-minute audio interview with Nawa about his company's annual open house and what he's learned about putting it together, use the audio link shown below. If you'd like to ask questions of Mike Nawa, send an email to info@custommaintenance.com.
---
How do you view customer complaints and how would you rate your level of customer service?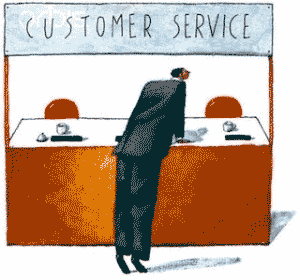 When a customer complains, rejoice! That means they care enough about your company that they want to give you an opportunity to rectify the situation -- rather than simply moving on to another vendor. You should use every instance of a customer complaining about your business to make your firm better.
It's equally important that any customer with a complaint gets a real human, one who is both knowledgable and sympathetic, to talk with about their problem. The old adage is that "the customer is always right." While that may not always be 100% true, what is a fact is that they're still your customer. If you want them to stay that way, the actions you take with regard to complaints is a very important step toward keeping them on board.
Do not argue with a customer; you are not going to convince them they shouldn't be feeling the way they do about whatever occurred. By not becoming defensive, you provide no leverage for an irate customer to continue complaining. Be understanding, sympathetic and, most importantly, take care of the problem immediately, or in a short timeframe agreed upon by you and the customer. Bend over backwards to do the right thing. Although your action may end up being a short-term loss, when you go out of your way to "WOW" the customer you'll find it pays big dividends in the future.
---
How's your referral program working? Or is it...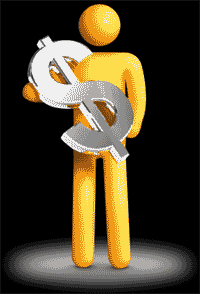 As our final item of discussion about customer contact, let's talk about reaching out to them for referrals. There's no better or less expensive way to expand your business than by having satisfied clients refer you to their friends and business acquaintances.

Many offer a gift of some type -- a free sweep is probably the standard reward I hear about the most -- to any current customer who refers them to another business that subsequently becomes a customer. However, although a free sweep is an okay 'carrot,' its value is directly proportionate to the type of customer who's providing the referral.

That is to say, if the person making the referral is paying for their own sweeping, a free sweep provides value. If not, dinner for two at an upscale area restaurant -- something the person can get some personal value from -- is a much better idea.

Make requesting referrals from current customers a standard business practice. If your customer is satisfied with your company and has friends who might need some of the services you offer, chances are they'll be glad to provide the referral, reward or not. Sometimes you'll get something even more valuable from your request for a referral: you'll find they don't want to refer you because they're not that satisfied with the service of your company. Finding that out before losing them as a customer has enormous value in itself.

If you have questions, suggestions or additions you'd like to offer for this article, please let me know.

Ranger Kidwell-Ross is a graduate economist, has been a business consultant for over 25 years, and is editor of WorldSweeper.com. He is also the author of two award-winning publications, The Rise of BioDiesel and Fundamentals of the Power Sweeping Business. His latest book, co-written with Economics Professor Emeritus, Jack Lessinger, is entitled The Great Prosperity of 2020: Fall of "What's in it for Me?" and Rise of "What's in it for Us?"