Contractor Offers Disaster Cleanup Advice
by Jay Presutti, East Coast Industrial Services, Inc.
In the midst of the 2012 "Superstorm Sandy" cleanup, a New York contractor offers some observations and advice for others in the industry, especially those that offer property maintenance services in addition to power sweeping.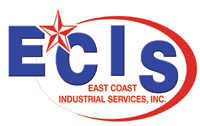 In my experience here in the New York market area, whenever there is a major natural disaster there are inevitably a number of "contractors" who are suddenly on the scene. They will buy a chain saw and become a "contractor" overnight; then, contact homeowners and businesses in an attempt to perform services at pricing that's much less than that of a legitimate contractor.
It's not just that we actual contractors lose the business, although we do. What we need to educate our clients (and ourselves) about is that it is not all about price. Businesses and homeowners alike need to take into consideration what it would cost if the fly-by-night contractor gets hurt on your property and has no insurance. Who do you think they are going to sue?
Think about the "contractor" who makes a wrong cut, sending a tree or branch through a house or office. With no insurance to cover the damage, the few dollars – or few hundred dollars – saved will clearly not be worth it.
As legitimate, bonded and insured contractors, we need to educate our customers about what to look for when choosing a contractor. Even if you only do sweeping, your customers will appreciate your input when they're having to make decisions about choosing cleanup personnel. Remind them to make sure they hire a real contractor, one who has insurance and the correct paperwork.
Tell them to ask for references and, more importantly, an insurance certificate naming them as additionally insured. That's the only way they are covered if something goes wrong. This should hold true for any contractor you hire to perform work, as well.
As a contractor with many years in the business of sweeping and property maintenance, I am proud of the experience we offer. We make sure our clients know about our insurance coverages and our affiliations. We provide them with the WorldSweeper Ethics in Power Sweeping handout we have proudly signed, confirming our positive business methods in writing.
The more all of us are involved in protecting our customers and ourselves from "fly by night contractors," the more business there is for those of us who do our best to follow legitimate business practices. It doesn't matter if it's snowplowing, landscaping, tree removal or sweeping, the more we educate our customers about what to look for, the more professional they will view our own companies, as well. And, the safer they will be in getting back to normal after a large storm or other natural disaster.
Jay Presutti's company, East Coast Industrial Maintenance, Inc., is located in Pine Bush, New York. The company website is www.eastcoast-inc.com.