Questions to Ask When Looking for a Credit Card Processing Company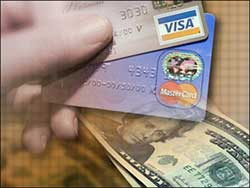 There are a host of credit card processing companies to choose from. Here are the questions you want to ask before choosing one for your business.
1) What types of cards are accepted? Visa, American Express, Master card, Discover, Diners, etc. Depending on your type of business, some credit card processing companies may also limit the country, or even state, from which you can accept transactions. It's not typically an issue, but it's worth asking to be sure.
2) What is the contact term and is there an early termination fee? A month-to-month contact is obviously ideal, but if you get better rates from a 1 year+ contract, make sure you are aware of any early termination fees.
3) What is the monthly gateway fee? This is the monthly fee charged for the payment gateway service. If your total revenue/profit from credit card transactions is low, sporadic, or seasonal, you will want to find a company with lower monthly fees. Monthly fees can range from $10 to $35+.
4) What is the transaction fee? This is the flat fee charged for each transaction, often in the $.25-$.50 range. If you have many small transactions, it is important that this fee is as low as possible.
5) What is the discount rate? This is the percentage of each transaction that the processor will take/keep. This is often the most important cost/fee, especially if you have larger transactions. The discount rate is typically in the 2-3% range.
6) What is the setup fee? Most companies will charge some setup fee. Setup fees can range from $50 to $300+. A word of warning, however, a low setup fee accompanied with higher processing fees, can end up costing you much more in the long run.
7) How long does it take it get approved and set up your account? If it is important to you to be able to be set up quickly, make sure the provider in question can accommodate your time frame.
8) What customer service hours and options are available? You will want to be sure to at least pick a company that provides customer service while you are processing transactions. This means if you are engaged in ecommerce, you will want a company offering 24 hour customer support 365 days a year. You may also want to see if they offer customer support through email, live online chat, and/or instant messaging. Some companies have even been known to charge for customer service, so be sure to ask about this and check the fine print in your contact.
9) What types of internet based features are available? Most companies offer one or more virtual terminal options, and online access to your merchant account and payment gateway.
10) How long will it take for funds from each transaction to be available? 1 to 3 days is normal, but you can expect longer waiting periods if you are a start-up businesses, a high risk industry, or if you have a less than perfect credit ratings. Some companies may require you to have your checking account at their bank. If you are not comfortable with this, look for another credit card processing company.
11) What kind of terminal options are offered? If you are processing card-present transactions, you will need a physical terminal, or at least a virtual terminal with necessary additional hardware (card reader). Most companies will offer a free terminal, or a very inexpensive terminal that you can purchase outright. Be cautious of terminal leases, they can end up costing you a lot more in the long run.
12) Is a cash advance program available? Some companies will allow you to borrow against future credit card transactions based on transaction history. This can act much like a business line of credit when needed, so finding a company that offers programs like this can significantly help with cash flow in times like these when a business line of credit can be hard to come by.
If you have any questions, comments or items you think should be added to this article, please let us know.