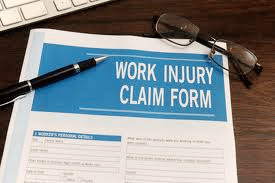 Negotiating and Minimizing Your Workers' Comp Coverage Costs
What would you do if you received this message from your insurance agent three days before the end of the year?
Dear Client,
The insurance company that is currently providing your workers' compensation coverage, which is a major workers' comp. carrier in the State of Michigan, has taken unprecedented action. Basically, they have used underwriting statistics to identify classes of business that represent the highest likelihood of losses. They have identified street cleaning as one of those classes.
Even though your loss experience for the almost one year you've been with them has been outstanding, you are subject to being painted with the same brush as those who haven't performed well.
The result of this is that they have increased rates for the street cleaners and the renewal quote we received was a $10,000 increase over last year's premium, for the same payroll.
Sincerely,

Rick Griffin
Account Executive
Johnston Lewis Associates
by Ranger Kidwell-Ross
In the above true example, emailed to us by the sweeping contractor to whom the letter was sent, Agent Griffin professionally provided his sweeping company clients with immediate notice. Then, he shopped their coverage far and wide, eventually finding a workable solution for his client.
"Some carriers talk about different changes, but I thought it odd that this particular insurance company would be so proactive as to look at various classifications of exposure and then decide that some particular types of contractors pose a risk greater than other types of contractors – even though current loss statistics didn't bear that out. It seemed even odder that, on a proactive basis, they would bump up the premiums prior to losses taking place in a number of different classifications of business.
"There are some different options that a sweeping company might explore. One of those is to become a PEO, or Professional Employer Organization. This is a company structure where you become part of a larger organization, on paper, that is. The risk is pooled throughout all of the companies involved in it.
Your employees become the PEO's employees, again on paper, but you don't lose any of the control you have over the employees. There are some tax and other issues that should be investigated before you take this step, though, so anyone considering moving to a PEO will definitely want to get professional advice first.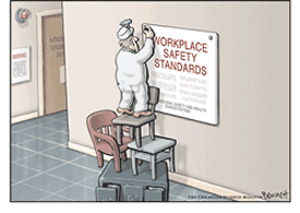 "This particular sweeping contractor client had one very very minor claim throughout the year, so in my opinion they were being very unfairly targeted. It wasn't just sweeping, but another dozen classifications that the same insurance company proactively raised the rates on.
"This particular client is based in Michigan and they did virtually no street sweeping whatsoever. Even though they specialize in parking lot sweeping, the unfortunate fact is that in Michigan the classification for sweeping is the same as for snow removal, which is an injury-prone occupation."
One of the problems faced by those in the parking lot sweeping industry is they do not have their own, separate, workers' compensation category. As a result, many times parking area sweeping contractors – who operate in deserted parking lots in the middle of the night – are lumped into the same category as street sweepers even though the latter operate in traffic during the day.
Investigating what would be needed to change the government classification and then lobbying for that change to take place would seem to be an ideal task for NAPSA.
In the meantime, sweeping contractors need to evaluate what is available in each of the states in which they operate. For example, if less than 50% of your operations involve sweeping you may qualify for a classification with a lower rate than street sweeping.
You may find that if you do such services as striping, seal coating, day portering, building maintenance, etc., then at least those personnel can receive a different classification. Or, if everything else you do adds up to more than 50% of your business, perhaps there's a better classification you could fit your entire business into.

To gain further insight on this issue I spoke with Al Gonzales, Pavement Maintenance Insurance Specialist of California Southwestern Insurance Agency, which writes insurance for several hundred sweeping contractors throughout the U.S.
"It always makes sense to get several quotes," says Gonzales," and keep in mind that not all agents and agencies will have the same access to insurance companies. The contractor or their agent should also check with the Workers Compensation Rating Bureau (WCRB) to determine if other classifications might be an option.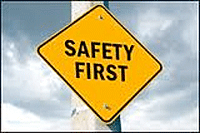 "Make sure your broker knows enough about the industry and your state's regulations and classification to legitimately classify you into the best governing class code. If your agent is not familiar with the sweeping industry, they may have you misclassified. I've been writing sweeping contractor insurance for over 15 years and I can tell you that was a tremendous learning curve that is definitely to the benefit of our current clients. "The WCRB is the agency in charge of classifying different types of businesses. This changes from state-to-state. In California, for example, a parking lot sweeping contractor may be able to be classified under 'janitorial,' a relatively low-cost category. Do it takes to make sure you are being classified in the right governing class code. If your agent is not familiar with the sweeping industry, they may have you misclassified.
"If you discover you are in a potentially wrong classification, work with your broker to get your company transferred. First, find out what the governing class code rates are in any of the areas where your company might qualify.
"For example, if you sweep both streets and parking lots, but the street sweeping portion is incidental part of your business, you may find you are able to switch to a less expensive class code and save a significant amount of money.
"Paving contractors provide an excellent example. Many of those companies can segment into separate classifications for grading, paving, staying in the yard, mechanics, salespeople, etc. However, not all of the contractors I work with have received the most accurate information about what they can and cannot do in their state.
"I'd also provide a caution about PEOs," continued Gonzales. "You lose your rating identity of loss ratios in the event your PEO goes out of business. In that event, in many states you will lose your rating history. There have even been instances where PEOs have taken payroll premiums and not paid out the payroll to the employees. Make sure they are admitted carriers in the state(s) in which you do business and have at least an 'A15' rating."
Keep in mind that you can review your insurance anytime, not just on your renewal dates. Because of the current recession, the insurance market is considered to be'soft.' That means you may find more value than usual and shopping your rates from company to company or by asking for quotes from different specialty agents.
Workers compensation is a significant expense for sweeping contractors no matter what part of the business they are in. Through education and investigation, you can minimize your business expense in this vitally important area.
Many thanks to Rick Griffin and Al Gonzales for providing their insight for this article. Below you will see how to reach each.