Preparing Your Business for a Disaster Like 'Superstorm Sandy'
by Kevin McNamara
Communication is a key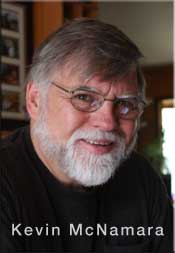 In the aftermath of one of the most devastating "Tropical Storms" to hit the Eastern Seaboard there now begins the push to make contact with your insurance company so as to begin the recovery process.
Sandy offered a multitude of challenges as widespread as the storm itself. Some sites were completely washed away, some were covered with several feet of sand and/or water, some burned, some were smashed by trees and/or buried in snow. Yes, it's a lot to have your company and family prepared for.
If you were fortunate enough to be left with the "remains" of your property, the challenge of submitting a claim is made much easier. For those less fortunate and not having anything left – or at least not where it was the day before the storm – the task of submitting a claim becomes much more challenging.
For those folks whose inventory was swept away never to be recovered, your offsite records are now the only supports you have of proving you suffered a loss. Without such, how do you know what is gone, how much missing and, most importantly, how do you document to "prove" to your insurance company what you had...
Following are some helpful hints that should be a normal course of business you have in place well before you have the need. Safeguard your ability to get reimbursed for what you actually owned before the next disaster happens to be the one involving you and yours.
Broker / Agent / Insurance Company:
First and Foremost:
1. Do you know who your Broker / Agent is and their contact information? In the event their office was also in the path of destruction they most likely would not be available to receive claims calls. Who then do you call next?
2. Your broker should have supplied you with the name(s) of the insurance company(s) underwriting your business property. Make sure you are provided with copies of the policies and all of the policy numbers that apply to your company's assets.
If you have a wide variety of classes of property and coverages, there may well be several insurance companies involved in underwriting your business property. So, be sure you have all policies necessary.
3: As well as having the specific names of your insurance companies, you should also have a toll free number for each company. This allows you to make direct contact with them to report a claim. Most likely, they will have claims offices throughout the U.S., thus making it easier to submit a claim no matter your individual situation or location.
4: Within each insuring agreement will be a list of property items insured within that policy. Each item will be referenced by a specific identification number, with specific coverage applicable to each item.
Be aware there may be different insuring provisions (coverages) for similar items listed within the policy, thus emphasizing the importance of accurately documenting each item you own.
Be sure you review each policy so as to fully understand what is covered by each policy and for what type of loss i.e., collision, comprehensive, uninsured/under-insured motorist. If available, you may also have flood, fire and, in some cases, "Business Interruption Coverage."
5: Review each policy's "Exclusions" pages, as there are specific clauses within any insuring agreement that could potentially exclude coverage under very specific circumstances. It is commonplace in ALL insurance policies to have "Exclusion Provisions;" therefore, be aware of the exceptions, be sure you understand the exclusions. If you do not, get with your broker/agent and have them explain it to you. That's their job.
INVENTORY:
In today's world we have cheap digital imaging, affordable computers, universal internet access and on-and-offsite mass storage capabilities. Online ('cloud-based') mass storage providers offer a multitude of storage options designed to secure and store vital inventory information.
As a result, there is little reason not to have something in place to document your business in its entirety. This documentation should not be limited to just your property items.
Whether you are a sole proprietor or a large corporation it is imperative that you have the ability to account for your inventory. You need to maintain a complete list of what you have and how to specifically identify each item. This includes, but is not necessarily limited to, documenting Make and Model, Serial Number, Specific Model Number, (VIN) Vehicle Identification Number, (PIN) Product Identification Number, or (HIN) Hull Identification Number. These are all vital statistics and are irreplaceable if lost.
All insurance policy contracts identify available coverage's for each item listed within the insuring agreement by the identification number associated with the item; therefore, it is imperative that each item be separately and specifically documented. Noting you have three generators, four work trucks and two sweepers serves no useful purpose when it comes to documenting your insurable assets. Being specific is what will be expected and is, realistically, your only option.
Other worthy documentation items of note are purchase dates, current service records, supports for any major replacement and/or overhaul component parts installed – and the list goes on and on.
What should drive the contents of your records? Any information that assists in specifically documenting your property, in making it easier to submit a claim. You also will want to include any information that has the potential to affect the current market value of each of your inventoried items as it pertains to provisions within your specific policy.
Having too much information is not a bad thing. Having a minimal amount of documentation creates more work on your behalf to support your loss. Having no information makes it burdensome on an already stressful situation to support your loss. Bottom line is "BE PREPARED."
Inventory Considerations:
1. If you have multiple locations you should have separate lists for each location. These lists will make it easier to conduct a site inventory after a loss as well as to more quickly identify what is missing and/or damaged.
2. Inventory statistics, i.e., having digital photos of inventory items readily available. It's a good idea to have photos of the Identification Numbers, model ID numbers, mileage and hours (if applicable), and photos documenting the general condition of the item. All of these have the potential to speed the reporting process and thus are vital.
Documenting when and where an item was purchased, along with copies of original purchase agreements, are not a necessity. However, those are all good records to store and have available when reporting a claim. Purchase agreements, especially, oftentime provide the identification numbers necessary to specifically identify the item.
Now the Fun Part:
Access your inventory lists:
If you were well prepared – you had your business well documented both on- and off-site – your tasks ahead when you submit your claim, while tedious, are now made much more tolerable. With your information readily available you will be immediately able to provide your insurance company with all the information they will require to expeditiously process your claim. Here's what to do:
1. Access your inventory lists. Separate for each loss site if you had multiple locations affected.
2. Conduct a site inspection to identify what is missing or damaged.
3. Match identification numbers from your inventory list with each damaged or missing item.
4. Separate and label all inventory data that is specific to each individual item; have everything that pertains to each inventory item in one spot and in a single file. This will make it easier to report the claim, as well as to document any and all activity as it pertains to that particular item.
DO NOT have multiple loss items listed on the same page and in the same file. Believe me, if you have a large loss you will soon lose track and become confused.
Being prepared upfront is time-consuming and tedious, no question about it. However, you may well appreciate the value of this type of documentation for reasons well beyond that of submitting claims, since you could draw upon your inventoried lists for tax purposes, refinancing, estate valuation and the list goes on.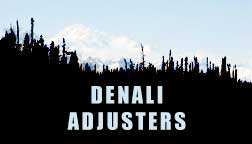 You may reach Alaska-based independent insurance adjuster, Kevin McNamara, by sending email to kevin@denaliadjusters.com.
If you have questions or comments about this article and interview, please, let us know and we can add it in as an addendum to this article.