Maximizing Your Company's Value to Customers
by Ranger Kidwell-Ross
Your customers' perception of how important your services are to them are based upon a variety of factors. Although these vary from customer-to-customer, there are some factors that tend to remain the same throughout most customer interactions.
Although you want to make sure to understand what's important to each individual client, you will maximize your customer service and professionalism by recognizing and following these guidelines.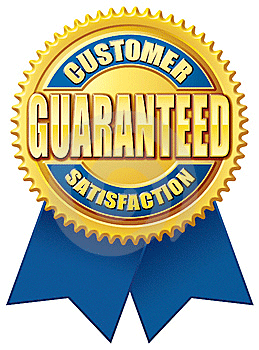 One of the challenges to writing for power sweeping contractors is the enormous variability of size and experience in the industry. For example, some of the larger U.S. contractors have an onboard customer service and follow-up specialist, in others this is done by the company's salesperson. The managers and employees of smaller firms, by contrast, often wear many hats and perform a wide variety of duties, from account sales to repair to sweeper operation itself. My intent with this article is to include information of value to all.
Remember: Your customers all have other options.
Perhaps the most important single aspect to remember is that your goal is to maximize your company's overall value to your customer, not the other way around. No one like being 'pigeon-holed' into some type of group system where they feel they're just another of your many customers.
Always be personable and treat each customer like the unique entity and individual they are. Remember always that your goal is to meet and exceed each of your customer's own unique expectations about what they want from your company. In some cases, what that means may be as unique as an individual fingerprint.
Some, especially your occasional and smaller-sized customers, will be satisfied with your own internal quality and service standards. However, don't take that for granted. They may have very special requirements and may have been recommended by one of your other customers. Be sure you invest the time to listen to every customer tell you their needs and be sure you understand their expectations.
Larger and long-term customers are often a different story. Most likely, they've stayed with you more than just because they have been satisfied with your overall quality of service. Probably they have turned away numerous opportunities to go elsewhere, but have stayed with you because of one or more specific items you provide.
It's up to you to recognize what those are for each customer and to maintain those same standards. Be sure to communicate on occasion to re-affirm each long-term customer's level of satisfaction with all aspects of your service. Consider asking your long-term customers to tell you exactly what it is that's kept them with you for so long.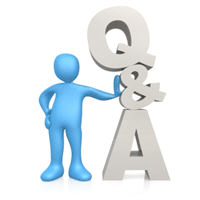 How to do this? One of the best ways is to conduct periodic question and answer sessions with your customers and take notes about what you learn. Don't fear asking them what you might do to improve your service for them. Ask if they've noticed anything amiss, or thought of areas where your service could be improved. Doing so has a number of benefits.
As an example, if a large enough portion of your clients suggest particular additional services they'd like to have you provide, you may well want to upgrade your services to include those items. On the other hand, you may already offer some of the services and your customers just don't know it. During the Q & A, make sure they know about all the various services your company offers. If this is an extensive list, offer to email or fax them your company's service list as a PDF or Word file.
And, if they're simply thrilled with the level of service they've been receiving, take the opportunity to ask for referrals, or see if they would be fine with being included on your reference list. Perhaps you can select one of the things they said and, with their permission, use it as a testimonial quote on your website or brochure.
Nobody's Perfect
At some point or other, everyone makes a mistake. It's important to remember that most customers have quite long memories when it comes to any problems they've had with your company. Most recognize that mistakes do occur and are willing to overlook some problems as long as they are not repeated and corrected promptly without a major fight from you prior to that happening. No one overlooks problems that occur time after time, though.
When it comes to long-term customers, good management techniques on your part should be able to identify 'hot buttons' each has that determines their satisfaction with you. These are the make or break items the customer has for being satisfied.
Be sure you identify and document these for each of your customers. Then, make sure this information is addressed in all bidding and interaction with them. Unless a customer's only criteria is that yours is the bottom line bid price, addressing all hot button items upfront will serve you well when it comes to retaining repeat customers.
The author of this article, Ranger Kidwell-Ross, is the editor of WorldSweeper.com. He is a graduate economist and has been providing marketing and general business advice to sweeping contractors and others for over three decades.
If you have any questions about any of the above ideas, feel free to contact the WorldSweeper.com Team for a further explanation.