Post Boston Marathon Era Calls for Increased Sweeping Industry Integration at American Events
Enhanced security measures for future large-scale events may require re-thinking of how event cleanup is handled.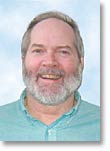 by Ranger Kidwell-Ross, WorldSweeper's Editor
Like all Americans who are reading this, I will long remember where I was during the Boston Marathon terrorist attack. The bombing found me visiting my sister where she lives on Mexico's Baja. There's no question that the fact I was out of the country added an additional twist to my perspective. Although the bombing was the immediate topic of interest for the local Anglo community, the Mexican nationals I spoke to were generally unaware of what had occurred, let alone the enormity of the impact on the U.S.

The coverage I was able to see in Mexico came from FOX News, and from the first speculative coverage I started wondering how Boston's sweeping department would fare in the ultimate analysis. Initial speculation by newscasters centered around how the city had decided to handle debris cleanup at the Marathon. As one analyst speculated: "Were garbage cans – a known place where bombs could be placed – left on the streets? Or, were people told to throw trash into the street so the cans would be unavailable for having explosives placed into them?"

As has been learned by the time I'm writing this several days later, no trash cans were used as a container for the explosives. However, I believe this still signals a sea change in how many such future events in the U.S. should and will be handled. All protocols now in place for similar high profile events need to be re-evaluated in light of the man-made tragedy in Boston.

Trash cans will increasingly be seen as items that shouldn't be present at highly attended outdoor events. If so, municipal sweeping departments and/or contractors will need to work closely with event planners, and others, to come up with cost-effective solutions that maximize public safety. At the same time, guidelines for debris removal also need to allow event cleanup to be accomplished efficiently by whatever agency handles event sweeping.

Although the Boston Marathon bombing made all the headlines, another incident occurred during the same timeframe but, because of what was occurring in Boston, it received much less press coverage. Here is what reportedly happened in Cedar Rapids, Iowa: Public works employees using a sweeper's suction hose to clean out catchbasins apparently discovered a pipe bomb in the receptacle. Reports are that the workers placed the device on a nearby lawn, then the city's bomb squad came and disposed of it.

This example of a situation where sweeping department workers had to make a difficult decision about what to do when they found a bomb underscores the breadth of training necessary in today's world. It is unknown whether Cedar Rapids' public works' employees had received any training on what to do in such a situation. If published reports are correct, moving the bomb – even just to place it on the lawn – would seem to be a questionable action to take.

One of our other stories this month also illustrates, from an international perspective, how quickly negative publicity can spread from the incorrect handling of an incident by employees. We have entered an era when cell phone cameras are ever-present. Our story from Bangkok, Thailand, includes a YouTube video of sweeping employees hitting a homeless man with a large stick in order to get him to move out of the way faster. When you consider that the story is available in the U.S., halfway around the world, imagine the damage that may be occurring to the company responsible for the employees and their training.

I encourage all managers reading this editorial – whether contractors or municipal employees – to be spurred by the above stories to provide your employees with 'what if' training in the appropriate areas. Consider differing scenarios that might be encountered by your employees; have them brainstorm with you and have your seasoned operators provide stories of what they have encountered through the years.

Also, if you are involved in the organization and/or cleanup of community events, provide an additional measure of thought to the safety aspects of how the overall effort will be accomplished. We appear to have entered a time where any neglect of safety may well spell a high level of potential sorrow.

As always, the articles in this issue are designed to help you find crucial insight for your business. My hope is you find they all help in one way or the other. If you have ideas about articles you'd like to see in the future, please let us know that, as well. Our goal is to write about what you want to read. And, if you have a sweeping-related need please contact us about it. We'll try to assist in any way we can.

If you are a sweeping contractor, we strongly encourage you to join the WorldSweeper-affiliated World Sweeping Association. WSA offers the largest database of articles, webinars and other information available to power sweeping contractors, all updated regularly and available to your business for less than a dollar per day. Membership also includes a top-level listing yet in WorldSweeper's Contractor Locator section, arguably the best advertising value in sweeping. At the same time, you'll have the best available resource for increasing the professionalism of your company.

I routinely reference WorldSweeper.com articles and studies, provide information from my "Fundamentals of the Power Sweeping Business" manual and put contractors and city officials in touch with others who may have answers to their informational needs. By the same token, if you have a story you can provide, additional information on any of the topics we've covered – or need more details – please let me know. I'll be glad to help if at all possible.

Good Sweeping!



Ranger Kidwell-Ross, editor
WorldSweeper.com