As a 'World Sweeper,' What's Your Commitment to Cleanliness?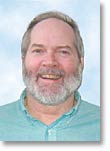 by Ranger Kidwell-Ross, WorldSweeper's Editor
This past September 14th was not a good day for the power sweeping industry. In two separate incidents, which took place in Florida and Louisiana, three power sweeping employees lost their lives.
In the Louisiana incident, a sweeper operator and passenger in a Schwarze 335 struck the back of an 18-wheel car hauler at high speed. The semi was stopped to assist with an accident that had just occurred. Whether from inattention while driving or some other cause, the sweeper operator appears not to have been paying attention to the road ahead.
In the other incident, which took place in the Jacksonville, Florida, area, the operator of a Nitehawk 400DX sweeper was crushed to death. It appears that s/he was clearing a jam in the sweeper's air system. Available information only lists that the operator was crushed by the hopper when it came down unexpectedly.
These incidents would seem to have little similarity, other than they and involved sweeper operators and both resulted in death. However, at least on the face of it, both appear to have been potentially preventable if more attention had been paid to safety.
Was the driver of the sweeper who died in the rear-end collision going too fast; on his/her cell phone; conversing with his/her passenger; rummaging for a sandwich or drink bottle with his/her eyes off the road "just for a second?"
If the cause is determined to be either going too fast or being on a cell phone, chances are the investigation will uncover it. The same will be the case for the operator who died in the crushing incident: Did s/he insert a safety prop, as should be standard safety protocol? Was the sweeper outfitted with a safety-oriented hydraulic valve that does not allow loss of hydraulics to let the hopper down, if that was a factor?
Then, the questions for the sweeping companies involved will be: What safety protocols were in the respective companies' employee manuals? Were those areas covered sufficiently during training? Will the sweeping company ownership be able to prove, via the late employees' signatures, that they were sufficiently briefed on the dangers of whatever caused these deaths if, in fact, they were caused by something preventable?
There is no escaping the tragedy of these two accidents. They will forever impact at least three families and two power sweeping companies. Because everyone reading this editorial is involved in the industry, in some way it is impacting each of us, as well.
Although even those closest to the situation may never know whether these particular accidents were preventable, my hope is that these tragedies can be used to re-emphasize the importance of incorporating top-notch safety practices into all the sweeping companies represented by you readers.
These tragic deaths may well be some of the first in the industry where technological forensics will play a part. Depending on the weight classification of the sweeper involved in the collision, the new federal law against cell phone usage while driving may be a factor. If it is, and records show the operator was on his cell phone during the accident, there is no question that the training the operator received in that regard will be a factor taken into consideration. If equipped with GPS, the sweeper's speed will also be available.
This past May, we reported on a new $4.99 smartphone app, called App4Drivers, which allows the tracking of driving behavior, including texting, excessive turns, excessive speeds, quick accelerations or sudden braking. The legal landscape may change if the operator of the sweeper did or did not have this app installed if s/he had a company-owned smart cellphone.
In the crushing incident, there is little doubt that attorneys for the operators' family will request training details, employee manual copies, etc. Although there is nothing to compare to the tragedy of loss of life, when that is compounded by the enormous penalties that may be imposed against the sweeping companies due to lack of safety training or inattention to recordkeeping, the overall situation becomes all the worse.
In your own companies, please use these tragic incidents as a learning tool to make your company employees more safe. And, be sure to document everything thoroughly and correctly. Not all accidents may be prevented, but all preventable accidents surely need to be.
We are currently looking for story ideas that you would like us to cover. If you have story suggestions, please let us know. And, if you have a sweeping-related need please contact us about it. We'll try to assist in any way we can.
I routinely reference WorldSweeper.com articles and studies, provide information from my "Fundamentals of the Power Sweeping Business" manual and put contractors and city officials in touch with others who may have answers to their informational needs. By the same token, if you have a story you can provide, additional information on any of the topics we've covered – or need more details – please let me know. I'll be glad to help if at all possible.
Good Sweeping!



Ranger Kidwell-Ross, editor
WorldSweeper.com