Introducing World Sweeping Association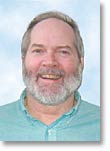 by Ranger Kidwell-Ross, WorldSweeper's Editor
Almost exactly one year ago, I wrote two articles about the apparent conflict of interest issues that spurred NAPSA's then-President, Kevin Kroeger, to resign. His basic issue was that a number of his fellow NAPSA Officers and Board Members were undisclosed Founding Members of the 1800SWEEPER organization.
Despite those reports and further discussions we have tried to instigate behind the scenes, in the intervening year the NAPSA organization has made no effort to mitigate the conflict of interest issues brought to light. At present, all contractor members of NAPSA's Executive Committee are members, or Founding Members, of 1800SWEEPER.
Further, of the 10 contractors currently on NAPSA's Board, seven of them own 1800SWEEPER area codes. Although the 1800SWEEPER organization itself appears to be a positive concept for the industry contractors who belong, its members should not be running NAPSA. Here's why that matters:
Precisely because 1800SWEEPER is well-funded, professional – and available to only one sweeping contractor per area code – it ranks along with third-party vendors as arguably the biggest threat to surface in recent times for sweeping contractors. Yet, I am told that the topic of the impact of 1800SWEEPER on sweeping contractors who do not belong to it has not even been brought up during NAPSA's monthly board meetings.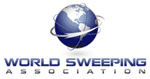 As a result of this inexplicable 'disconnect' with NAPSA rank-and-file members, the decision has been made here at WorldSweeper to form an alternative membership organization for power sweeping. The World Sweeping Association will begin operations on January 1st.
For almost 25 years my mission in the power sweeping industry has been to increase the information available to those in sweeping. This has covered all aspects of the field, from indoor warehouse sweeping to best practices for minimizing municipal stormwater runoff via street sweeping.
However, helping contractors was how I began in the industry in 1988, when I started for Schwarze Industries the first-ever newsletter for sweeping contractors, The Supervac Quarterly. Today, there is no question that contractors are having a more difficult time than they were back then. All expenses, especially sweepers, have increased enormously; yet, client pricing has remained almost unchanged.
The initial emphasis of World Sweeping Association, located online at www.WorldSweepingPros.org, will be to provide an organization that will help contractors become more efficient, productive and profitable. The WSA team will do its best to provide its contractor members with whatever information and benefits might be of use to those in the industry.
We will begin by making all of the information for power sweeping contractors now archived at WorldSweeper.com – over 250 articles, including more than 65 audio podcasts – available only to WSA members. Another members-only benefit in place is an endorsed, full-lines insurance carrier that will offer a premium payment program split into 50 weeks, with no interest.
As time goes on, we will use the input of members and outside professionals to add further benefits. However, even as we start, there is no question that the information and other initial benefits available to WSA members will provide a significant competitive advantage to member companies.
Although the step of founding a new sweeping association was taken reluctantly, it is also being undertaken with great enthusiasm. I believe the WorldSweeper organization is uniquely positioned to develop an association with benefits that will stand the test of time.
I am proud of my quarter-century of accomplishments in helping to improve the power sweeping industry's profile and level of professionalism. World Sweeping Association is the next chapter in that ongoing endeavor. If you have ideas or input for me that you would like me to receive personally, I invite you to send me an email.
We are currently looking for story ideas that you would like us to cover. If you have story suggestions, please let us know. And, if you have a sweeping-related need please contact us about it. We'll try to assist in any way we can.
I routinely reference WorldSweeper.com articles and studies, provide information from my "Fundamentals of the Power Sweeping Business" manual and put contractors and city officials in touch with others who may have answers to their informational needs. By the same token, if you have a story you can provide, additional information on any of the topics we've covered – or need more details – please let me know. I'll be glad to help if at all possible.
Good Sweeping!



Ranger Kidwell-Ross, editor
WorldSweeper.com