Technology: Keep Up or Risk Losing Out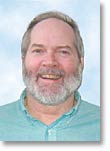 by Ranger Kidwell-Ross, WorldSweeper's Editor
I wrote my first story about the power sweeping industry in the Spring of 1988. The topic was the purchase of AAPLEX Sweeper Co. by Schwarze Industries, Inc. It was the lead article for the inaugural issue of the first-ever publication for sweeping contractors, the Supervac Quarterly newsletter. I had designed and written the publication at the request of Mark Schwarze, then vice-president of Schwarze Industries, Inc.
At the time, I was utilizing my graduate economics degree as a general business consultant in Huntsville, Alabama, where my wife was employed as a NASA research scientist at the Marshall Space Flight Center. The Schwarze company was my only 'low-tech client' in Huntsville, which was a high-tech support haven for both NASA and the army's Redstone Arsenal.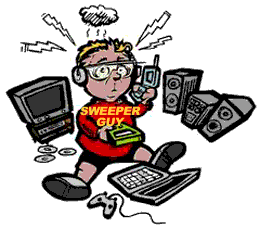 With 24 years covering the power sweeping industry now under my belt – eventually as editor/founder of American Sweeper magazine and now these last seven years as editor/founder of WorldSweeper.com – I can tell you that there are few successful low-tech holdouts remaining in sweeping nowadays. Today, if you're not wired you can't expect to stay hired.
Municipalities have to satisfy constituents who expect service at the speed of the internet. And, unless a sweeping contractor company has an online presence and a management team that's getting email via smart phone, they are in the gunsights of their competition. Those folks are probably not even aware of the vast resources available at WorldSweeper.com, let alone receiving this informative publication in their e-mailbox every month.
To any Luddite holdouts who might read this, allow me to encourage you: "Yes, you CAN do it!" When I was a kid, the telephone technology at our house was that the 21 homes on the road all shared the same single phone line. Plus, we heard all 21 different rings and had to determine, often from outdoors, if it was 'our' ring.
To our family and our neighbors, a 'ringtone' was your house's unique set of rings; ours was two short trills. Astonishing to look back on today, each household heard every of the 21 different combinations of rings every time any of us got a call.
We've all come a long ways since then. Many of us, including me, may be reached via more than one phone line, as well as by one or more email accounts. When away from their offices, those with smartphones can respond to their clients' needs immediately. And do.
Yet, as two stories in this issue attest, even the most technological among us are hard-pressed to keep up. As their information underscores, in today's wired world an increasing amount of complexity is facing all employers.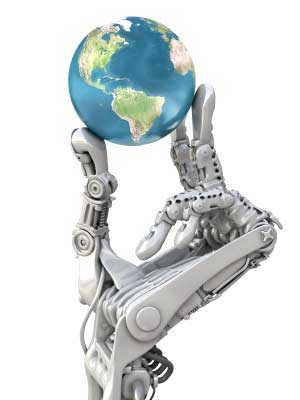 Under recently enacted federal law, employers already receive a hefty fine if their CDL operators are caught talking on a cell phone while driving. Now, with the brand new $4.99 App4Drivers smartphone application, it is possible to absolutely know, proof positive, if your employees are speeding, texting or talking on a cell phone as they drive.
Due to the mere availability of App4Drivers will all employers soon be expected to track, and then act, upon the information it provides? If you issue company cell phones without that or a similar behavior tracking application, will your company be seen as negligible and/or liable in the event of accidents or injury? No doubt juries and judges will soon start deciding.
Our other tech story, which attorney Daniel Burnick has written to alert businesses to the pitfalls found at the intersection of social media and employees, provides yet another cautionary tale. Online corporate liability, as it pertains to employees and the public information they offer about themselves on Facebook and elsewhere, is also redefining the technology required to run a successful business long-term.
Unless you're about ready to retire, you'd be well advised to keep on expanding your online capabilities, both personally and on behalf of your contracting business or municipal organization. To help you in that regard, WorldSweeper will continue to bring you information on cutting-edge technology that can have an affect.
Just like every other facet of the industry – from evaluating sweeper models to changing out a curb broom – you'll find info on emerging technology at WorldSweeper.com. As Mark Schwarze will attest, even back in 1988 I stressed that "information is power." That adage is even more appropriate today.
In the coming months, we'll be unveiling a new website design on a platform that will make it easier to find and search for the articles you need. We also have some other changes in process. All are designed to allow you to harness the power of information as easily and seamlessly as possible.
Oh, and if you think today's technology is far-reaching, I assure you that "you ain't seen nothin' yet!" For just one example story of where expert predicts we're headed, I suggest you read "Disney Turns Your Body Into a Touch Screen."

Just a reminder that if you'd have liked the WorldSweeper Facebook Page you'd have received an advance copy of our monthly e-newsletter a day or so before you got it in your email. Why not 'like us' today so you'll be set for the next issue? (We also post the latest news on a regular basis throughout every month.)
As always, the articles in this issue are designed to help you find crucial insight for your business. My hope is you find they all help in one way or the other. If you have ideas about articles you'd like to see in the future, please let us know that, as well. Our goal is to write about what you want to read. And, if you have a sweeping-related need please contact us about it. We'll try to assist in any way we can.
I routinely reference WorldSweeper.com articles and studies, provide information from my "Fundamentals of the Power Sweeping Business" manual and put contractors and city officials in touch with others who may have answers to their informational needs. By the same token, if you have a story you can provide, additional information on any of the topics we've covered – or need more details – please let me know. I'll be glad to help if at all possible.
Good Sweeping!



Ranger Kidwell-Ross, editor
WorldSweeper.com