Labor Dept. Working with IRS & States to Crack Down on Employee Wage Violations
The Labor Department is signing agreements to share information with nine states and the Internal Revenue Service as it gets more aggressive in its program to crack down on businesses that cheat workers out of their wages.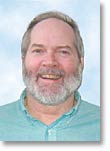 by Ranger Kidwell-Ross, WorldSweeper's Editor (using information taken from AP reports)
The new emphasis is on taking widespread action that targets businesses that improperly label workers as independent contractors or as non-employees in order to deprive them of minimum wage and overtime pay. Misclassifying workers also lets companies avoid paying workers compensation, unemployment insurance and federal taxes.
Patricia Smith, the Labor Department's top lawyer, was reported by the Associated Press as saying "sharing information between state and federal agencies could subject businesses to multiple fines.
"There's more of an incentive to be in compliance because the cost of what we consider to be illegal activity has increased. The violation would also be reported to the IRS, which can go after the company for unpaid taxes."
In the past, Smith said, a company might pay a single fine to a state agency for not making proper unemployment insurance payments. Under the new agreements, a state can share the information with the Labor Department, which can seek fines and penalties for federal wage violations too.
States that have agreed to work with the Labor Department so far include Connecticut, Hawaii, Maryland, Massachusetts, Minnesota, Missouri, Montana, Utah and Washington. New York plans to sign up in the near future.
Labor Secretary Hilda Solis has reportedly made increased enforcement of federal wage-and-hour laws a top priority since she took office in 2009. Although the department has so far primarily focused on industries where so-called "wage theft" is considered a problem – including the hotel, restaurant, janitorial, health care and day care industries – it's not a big leap to sweeping contractors, some of whom do janitorial.
For example, last month the agency reportedly began targeting large U.S. homebuilders to see if they failed to pay workers the minimum wage or overtime.
"The urgency of addressing this issue has become more pronounced because we're seeing these illegal business practices used by more and more industries, like restaurants," said Nancy Leppink, head of the department's Wage and Hour Division. "Employers who do follow the law are finding it difficult to compete against those businesses that are misclassifying their workers."
Earlier this year, she reported that her department recovered over $219,000 in back wages for 44 Boston-area restaurant workers who were misclassified as independent contractors by two restaurants. The restaurants had failed to pay them overtime and also weren't paying their payroll taxes. Leppink said getting more referrals from states or the IRS would help the agency increase enforcement efforts.
In 2010, the Labor Department collected nearly $4 million in back wages on behalf of about 6,500 employees who had been misclassified, a 400 percent increase over the amount collected in 2008. The department has hired about 300 additional investigators to probe wage theft complaints.
If you would like more information on what determines whether a worker is an independent contractor or an employee, here is a link to an IRS information page on the topic.
As always, the articles in this issue are designed to help you find crucial insight for your business. My hope is you find they all help in one way or the other. If you have ideas about articles you'd like to see in the future, please let us know that, as well. Our goal is to write about what you want to read. And, if you have a sweeping-related need please contact us about it. We'll try to assist in any way we can.
I routinely reference WorldSweeper.com articles and studies, provide information from my "Fundamentals of the Power Sweeping Business" manual and put contractors and city officials in touch with others who may have answers to their informational needs. By the same token, if you have a story you can provide, additional information on any of the topics we've covered – or need more details – please let me know. I'll be glad to help if at all possible.
By the way, if you don't have a listing yet in our Contractor Locator section, you are missing out on what is arguably the best advertising value in sweeping. At the same time, you'll be helping to keep WorldSweeper.com online and active.
Good Sweeping!



Ranger Kidwell-Ross, editor
WorldSweeper.com