2011 Already One of Significant Sweeping Industry Changes
With two big industry changes having already occurred, and the likelihood of another taking place soon, 2011 is taking off with a bang.
by Ranger Kidwell-Ross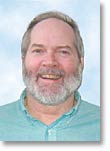 The new year has already brought a number of changes to the sweeping industry, and it's still only January. By all appearances, Scorpion Sweepers is no longer in operation. Calls and emails have both gone unanswered, the the company's website is still online. I checked into the situation at the request of a contractor who had also had no success trying to reach the company. In addition, email sent from the company's website contact link came back to me as undeliverable.
On January 1st a strategic merger of Roger Sutherland's Pacific Water Resources, Inc. took place. The company has joined up with the global powerhouse, AMEC Earth & Environmental, Inc. Sutherland and his team have long been leaders in developing the relationship between sweeping and reduction of stormwater runoff pollutants. They are also the testing team Elgin chose to do a thorough test of the capabilities of that company's current sweeper models.
You can read Sutherland's scholarly take on the history and current ability of street sweeping to remove pollutants in this issue's feature article, Real World Street Cleaner Pickup Performance Testing. The article is also appearing in Stormwater magazine's January/February issue. The article provides stormwater professionals with an overview of the value of sweepers and sweeping as a BMP for pollution control, information they sorely need in order to make more headway in reducing air and water pollution.
If you're in the business of street sweeping, you'll want to glean some or all of the article for quotes you can use when selling your clientele, whether you're a contractor lobbying a city for work or a municipal director wanting to provide info to your city council.
Schwarze Industries' new S-Series Sales Manager, Chris Crews, is a seasoned veteran at representing sweepers, both at Schwarze and elsewhere. Crews was a professional fixture at Schwarze when I was closely affiliated with that manufacturer back in the mid-80s. Through the years, Chris moved on from there to work for an equipment dealer selling sweepers, as well as worked in sales management for both Elgin and Allianz. We welcome him back to his new position at Schwarze Industries' Huntsville, Alabama, location.
Look for breaking news about Schwarze's S-Series model changes here at WorldSweeper after the company unveils the information at the upcoming National Pavement Expo show.
In other breaking news, NAPSA's Board of Directors collectively made a decision to leave its previous management company, Association Headquarters, and transfer management to Dayton, Ohio-based Advanced Management Concepts, Inc. In explaining the move, NAPSA Board members I spoke with primarily cited how expensive Association Headquarters was, compared to the expense of the new organization.
A significant component of the changeover will be getting the new management team up to speed about sweepers, as well as the challenges faced by NAPSA's contractor members who run them. Because sweeping is such a niche industry there isn't much 'common knowledge' about sweepers and sweeping. From all appearances – based upon a combination of my own knowledge and the feedback I received from contractors during the two years of AH management – the folks at AH struggled in that regard even toward the end of their two-year tenure.
AMC's offices are located in Dayton, Ohio, coincidentally the same city as incoming president, Kevin Kroeger. Once settled into place with its steep learning curve accomplished, I hope that the new management team at AMC will be able to provide a better articulation of NAPSA's value to the greater sweeping contractor community.
But wait; in terms of industry shakeups, there may be even more... Still in the rumor stage, it appears likely that changes may be in store for Quebec-based sweeper manufacturer, Allianz. Although privately held, a series of dismissals, reorganizations and changes in top company management over the last several years has fueled widespread speculation that Allianz will soon be sold. In fact, some sources report a change of ownership may occur as soon as next month.
If so, it will create an interesting shift in sweeper manufacturer dynamics. For one, will any such sale include the Johnston models that Allianz licenses for sale in North America? These include the VT650, VT800 vacuum models, the RT655 Johnston regenerative air machine and the CN200 compact sweeper. Inside sources tell us the current licensing agreements between Allianz and Johnston are up in 2012. If the buyer is a company like Wayne, which sells predominantly in the U.S. and could use a wider product line that included air machines, Johnston would probably be willing to extend its licensed product line to the new owner.
However, should the buyer be an organization like Alamo Group, which currently owns Schwarze Industries, Inc. and Nite-Hawk Sweepers, an entirely different scenario would likely ensue. That's because Schwarze is a worthy competitor throughout the Middle East and elsewhere that Johnston operates. Over the last few years, especially, Schwarze (as well as Federal Signal's Elgin brand) have made significant inroads into what was historically Johnston's domain.
If the Johnston-licensed sweepers did not go with the sale, where would they end up? It makes sense for Johnston to license the machines to some organization for sale in the U.S. Likely this would be a current sweeper manufacturer that would like to expand via addition of a tested, well-known group of sweepers. That would put any new owner of what is now Allianz in the position of competing against that company's own previous models.
Whether or not the Johnston-licensed sweepers went with any such sale would also make a big difference on how loyal Allianz's current dealers would be to the new owner. If they had the entire product line, most would probably stay. Without it, chances are there would be a significant exodus, which would create an opportunity for some of the up-and-coming sweeper brands like Challenger and Stewart-Amos.
Finally, if Allianz does get purchased by a U.S. company, what does that mean for the company's manufacturing? The current ownership is Solidarity Fund QFL, a unique Canadian pension fund whose objective includes to "Invest in companies impacting the Quebec economy and offer them services to further their development and create, maintain or protect jobs." Yet any American buyer is unlikely to want to leave the sweeper manufacturing based in Canada. This adds another interesting wrinkle for whatever transaction may take place. You can count on WorldSweeper.com to keep you posted on whatever occurs – or doesn't.
As always, the articles in this issue are designed to help you find crucial insight for your business. My hope is you find they all help in one way or the other. If you have ideas about articles you'd like to see in the future, please let us know that, as well. Our goal is to write about what you want to read. And, if you have a sweeping-related need please contact us about it. We'll try to assist in any way we can.
I routinely reference WorldSweeper.com articles and studies, provide information from my "Fundamentals of the Power Sweeping Business" manual and put contractors and city officials in touch with others who may have answers to their informational needs. By the same token, if you have a story you can provide, additional information on any of the topics we've covered – or need more details – please let me know. I'll be glad to help if at all possible.
By the way, if you don't have a listing yet in our Contractor Locator section, you are missing out on what is arguably the best advertising value in sweeping. At the same time, you'll be helping to keep WorldSweeper.com online and active.
Good Sweeping!



Ranger Kidwell-Ross, editor
WorldSweeper.com