Forget the NCAA Basketball Tournament...
US Maintenance/WalMart and Allianz Sweeper Company Dominated March (and April) Madness This Year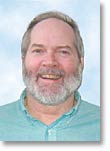 These two issues provided extraordinary news, both positive and negative, for many in sweeping.
by Ranger Kidwell-Ross

When we first heard on March 31st that Walmart was canceling its contract with US Maintenance for sweeping, landscaping and power washing, the news tip was hard to credit as being true. After all, the next day was April the first and we did not want to be fooled by such astonishing news. Plus, the cancellation was hardly credible since – for many contractors at least – the first day of the contract was due to be the very next day on the 1st of April.

When I received the initial information I was putting the finishing touches on this year's April 1st news item about China's new solar sweeper. Quite frankly, due to a number of other commitments, I did not have time to cover a large news event. This was solved by – what else – working long hours over the ensuing weekend.

Because I knew the information, if true, would be hugely impacting for many American sweeping contractors, from that point on I did everything possible in order to verify the story as true, as well as provide as much information as possible in order to enable our readers to make the best possible decisions.

Throughout that weekend more information kept coming in from contractors around the country. These emails were diligently added, complete with date stamp, to our coverage of the event. Because the contract was, for many, canceled on the day it was due to start, it was clear from the outset there would be enormous implications for sweeping contractors throughout the country.
I have contacted the media relations department of both WalMart and USM several times in an attempt to solicit an interview or gain further information. On April 25th I received my first return response, from Ashley Hardie, WalMart's Manager of Media Relations. Here's what she said:
"Thank you for contacting us. In regards to your inquiry, we have certain expectations of our vendors offering products and/or services to our stores, clubs and facilities. In this case, we have made the decision to allow our stores and clubs to use local businesses who offer these services."
A contractor reports that the following number and email address have been set up for contractors to ask questions of WalMart re: the USM situation. They are: 1-800-932-3367 (Option 5); extsrvs@wal-mart.com. Note that this number was not provided by WalMart media relations.
Even if you were not affected by what occurred in this instance, I encourage every sweeping contractor to read through our WorldSweeper coverage about USM and Walmart. Many in sweeping bought equipment and made other plans to handle the contracts that they lost before they began. It is instructive to consider that contract cancellations such as this can occur at any time.
Always read your contract and do not sign it if there are provisions you cannot live with. And, thanks to all the contractors who kept sending in the latest information, which allowed us to keep on top of the emerging situation. Even though I immediately contacted both USM and Walmart via e-mail and phone & and have done so with both since then & we have not, to date, received any direct information from either company.
We have also received a report that USM lost its Best Buy contract. We know this is true at least for Michigan. If you have any more information about USM and Best Buy, please let me know.
Allianz in Receivership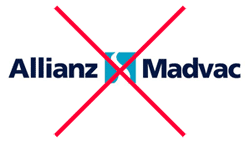 By now, those of you who follow the pages of WorldSweeper know that Allianz Sweeper Company is out of business and in receivership. To date, it appears the company also did not settle its outstanding payroll, credit card and other debts with its US-based employees.
This was both a bitter pill for the Allianz employee team and a black eye for the Allianz management. I find it hard to believe that a company largely owned by a Quebec employee group would allow this unconscionable deed to occur.
For more about the demise of Allianz, perhaps the most informative, blow-by-blow article is one we took from the Allianz website. Although we suspect it was placed there by a rightly disgruntled employee who still had access to the website codes, we have linked the article here at WorldSweeper since we found no inaccuracies in the information provided.
Fortunately for owners and dealers of Allianz and Madvac sweepers, former Allianz/Madvac employees have founded companies designed to take up the slack. Former Allianz employees Chad Bormann, Sebastian Mentelski and Jason Condon have formed a parts supply company, Global Sweeping Solutions, Inc. to sell Allianz OEM parts to owners and operators of Allianz-brand sweepers. Check this link for their website.
In addition, another new firm that will sell OEM Madvac parts has been founded by longtime Allianz/Madvac employees, Hisham El Sherif, Donna Alderman and others. I spoke to them directly, and we offer an article in which they confirm that the intent of the new company is to provide genuine OEM parts and Madvac dealer support – including warranty support – to the benefit of existing Madvac customers.

The company already has its website up via ExProLink. Future plans even include restarting production of the Madvac line. That's good news for anyone who has an Allianz or Madvac machine.

Allianz's air sweeper line was licensed from Johnston Sweeper Company. To support customers of that line, Johnston is reentering the US marketplace as Johnston North America. The company's US headquarters will be in North Carolina, and their offices are scheduled to be open by April 29th. You may find more information posted at the Johnston North America website.

Lacal has been making Johnston/Allianz parts for almost 30 years. In addition, the folks at Sweeper Parts Sales (SPS) and Nixon-Egli asked me to remind our readers that they are suppliers of Johnston, Allianz and Madvac parts. SPS was founded by the inventor of Madvac and former Allianz President, Gabriel Charky; Nixon-Egli has been an Allianz dealer for 10 years.

As always, the articles in this issue are designed to help you find crucial insight for your business. My hope is you find they all help in one way or the other. If you have ideas about articles you'd like to see in the future, please let us know that, as well. Our goal is to write about what you want to read. And, if you have a sweeping-related need please contact us about it. We'll try to assist in any way we can.

I routinely reference WorldSweeper.com articles and studies, provide information from my "Fundamentals of the Power Sweeping Business" manual and put contractors and city officials in touch with others who may have answers to their informational needs. By the same token, if you have a story you can provide, additional information on any of the topics we've covered – or need more details – please let me know. I'll be glad to help if at all possible.

By the way, if you don't have a listing yet in our Contractor Locator section, you are missing out on what is arguably the best advertising value in sweeping. At the same time, you'll be helping to keep WorldSweeper.com online and active.

Good Sweeping!



Ranger Kidwell-Ross, editor
WorldSweeper.com