In This Mad, Mad, Mad, Mad World, How Does Your Business Reflect?
It's the end of another year – one of the toughest ever for many. There's no better time to ponder that great question: "What is my reflection?"

By tradition, this is the time of year when we reflect on the 12 months behind us while, at the same time, we plan for the 12 months ahead. While you're engaging in that process regarding your own company and those you do business with, your customers and suppliers will be doing the same for themselves and, among others, their relationship with you and your firm. Are you comfortable with how you will be perceived by those who do business with you, as well as by your friends and family?
by Ranger Kidwell-Ross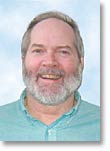 In 1963, a comedy called "It's a Mad, Mad, Mad, Mad World" was unveiled on the big screen. The madcap movie featured some of the biggest names of the time, including Spencer Tracy, Phil Silvers, Jim Backus, Jonathan Winters, Mickey Rooney, Milton Berle and Buddy Hackett, just to name the top tier.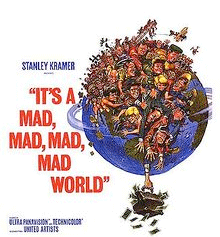 In the opening scenes, five motorists hear from a dying car crash victim where $350,000 in robbery loot was hidden.
As you might expect, the chase to recover it was on. Along the way, a hilarious array of hijinks occur, each new one seemingly more incomprehensible than the previous. In some ways, that old story line parallel some of the madcap things we have begun taking for granted as a normal way of life; of doing business or, perhaps more correctly, of having the business "done to us."
As I write this month's editorial I am reflecting on the astonishing array of tales I've heard from a wide variety of sources this past year. Whether it's business dealings I've learned about, stories related by friends and associates, or observations of things I see happening around me, it appears to me that a 'madness convergence zone' is coalescing in America, especially in the world of business. The theme that ties these otherwise disparate stories together is their sheer 'outrage factor;' they contain an unbelievable level of audaciousness. Unfortunately, many of these incorporatd business practices that are questionable, if not downright shoddy.
Take yesterday, as a snippet of an example: I discovered that WorldSweeper's credit card billing company had, over the last several months, surreptitiously tacked on several very dubious charges. I hadn't spotted them because we have an automatic online payment set up with them for the monthly service. We initially signed up for an automatic withdrawal of $25/month, plus a small percentage on the transactions we put through.
Over the last several months, the firm had opted us in to a variety of new charges: being able to access their website was $10/month; there had been about a 40% base price increase; another add-on was a 'security' charge; there was a 'penalty charge' of $30/month for not having filled out an online form I knew nothing about; and, perhaps most astonishing, they now have a $7.50 'non-usage charge' for any month we don't have any charges for them to process.
All these on top of the percentage we pay if we do have transactions. Bottom line for this last month: $89.95. But wait, there's more! When I called to get to the bottom of it all I was told by my 'customer care' representative, Marvin, that they hadn't called me about any of the seeming discrepancies on my account (like the fact we hadn't filled out the form he says they notified me about last March) because "under no circumstances can we call our customers." Or email them.
Then, Marvin went on to confide that he thought he could re-work the account back to about a $20 monthly fee, although of course no money paid in previous months could or would be returned. And, he continued, since he couldn't get to it until the next day he would call me back then with the details about my new pricing plan – even though not five minutes earlier he'd said they couldn't call their customers under any circumstances! I found the entire conversation crazy-making. Oh, and of course Marvin did not call back the next day.
Mere minutes later a business acquaintance called and, among business topics, mention that he'd just noticed his cable bill was $108, not the $69.95 'top package' he'd originally signed up for. Same story, different large company operating outside the rules of ethics. However, with a staff of in-house lawyers at its disposal, no doubt also in the legal right. Just read the fine print.
Later in the day I fielded a call from someone in sweeping who, during the course of our conversation, related a story s/he'd been told by a contractor. Seems that in addition to sweeping, this sweeping contractor provided snow removal services. They were in a parking lot doing snow-related services when "a sweeper showed up that belonged to the sweeping contractor who had that shopping center account, who is a competitor of ours on the sweeping side of our business. This particular contractor is the one everybody has at least one of in their market area who is, shall we say tactfully, the 'low price leader.'
"You can imagine my surprise," the storyteller continued, "when I got a good look at the sweeper when the operator stopped to change out a trash bag, the only stop he made. The machine didn't have a sweeping head! The intake and exhaust tubes were there, but they were just hanging down on each side. Once he changed out the bag he then started driving the sweeper around as though he were actually sweeping."
Why might a contractor do such a thing? My guess is they needed to show they were there sweeping and were doing so either via their GPS unit or the facility's exterior security cameras. It's clear they needed to make it look like they were actually running a sweeping route. Whatever the reason, there's little question the practice represented a business model that the client company wouldn't embrace if they knew about it.
Before passing judgment on others, though, I invite you to join me as I reflect on my own actions of the past year. What would our respective clients think if they knew the way we actually run our businesses? If WikiLeaks posted your internal memos – or the recordings from the microphone they hid in the room where you make your company decisions – where your clients could see them, would they remain your customers? When your employees represent your business in the outside world, are you happy with the reflection they're making on your behalf? When you make promises to customers about the level of service you can provide at a given price, is what you then provide an accurate reflection of those promises?
I did a web review of what's out there in terms of questions people might ask themselves when reflecting upon the year gone by. There is plenty of source information to choose from; to find something more business-oriented just do some Googling. However, the questions I chose for this article are from a source that isn't just thinking of their 'business reputation.' Rather, the list is from an organization called San Diego Hospice.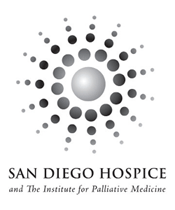 If you weren't just seeing the end of the year for your business coming but, rather, perhaps the end of your life, here are some questions their Hospice Care Team suggest you might want to reflect on:
1. What did I learn? (skills, knowledge, awareness, etc.)
2. What did I accomplish? (a list of my wins and achievements)
3. What would I have done differently? Why?
4. What did I complete or release? What still feels incomplete to me?
5. What were the most significant events of the year past? List the top three.
6. What did I do right? What do I feel especially good about? What was my greatest contribution?
7. What were the fun things I did? What were the not-so-fun things?
8. What were my biggest challenges/roadblocks/difficulties?
9. How am I different this year than last?
10. For what am I particularly grateful?

They go on to suggest: Consider listing all the things in your life that you'd like to let go – anything you no longer want. Give thanks for what they've brought you in terms of learning and usefulness, and then destroy the list. It's a symbolic gesture to help you release the old and be open to the new.
The next step is to list what you do want – experiences, knowledge, material things, relationships, healings, or whatever is important to you. Anything you can do to make this year-end more dramatic in terms of your own personal and spiritual (and, might I add, 'business') growth will be valuable.
I wish all of you reading this editorial a 2011 that exceeds your wildest expectations in terms of all the positives you'd like it to bring. May you become seen as a beacon of positive influences and actions by all those around you, friends, family and business acquaintances alike. Most of all, may you keep your sanity in spite of some of the many things that are happening in the world that could qualify as being madness.
As always, the articles in this issue are designed to help you find crucial insight for your business. My hope is you find they all help in one way or the other. If you have ideas about articles you'd like to see in the future, please let us know that, as well. Our goal is to write about what you want to read. And, if you have a sweeping-related need please contact us about it. We'll try to assist in any way we can.
I routinely reference WorldSweeper.com articles and studies, provide information from my "Fundamentals of the Power Sweeping Business" manual and put contractors and city officials in touch with others who may have answers to their informational needs. By the same token, if you have a story you can provide, additional information on any of the topics we've covered – or need more details – please let me know. I'll be glad to help if at all possible.
By the way, if you don't have a listing yet in our Contractor Locator section, you are missing out on what is arguably the best advertising value in sweeping. At the same time, you'll be helping keep WorldSweeper.com online and active.
Good Sweeping!



Ranger Kidwell-Ross, editor
WorldSweeper.com