January 28, 2014
Victory Sweepers Offers an 'NPE Alternative Special'
Didn't see Victory Sweepers at this year's NPE in Ft. Lauderdale? You win: Here's why, and what the company is doing instead.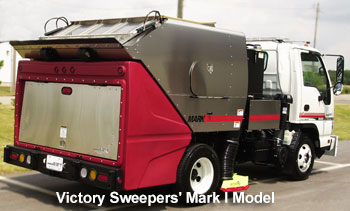 "We made a strategic decision not to attend NPE again this year," said Mark Schwarze, president of Victory Sweepers, Inc. "When we attend the show we are showcasing our sweepers to fewer than 100 contractors in the sweeping industry. Plus, the vast majority of those are long-time friends and customers. Instead, we decided to invest the same amount of money providing discounts to actual customers of our sweeper models."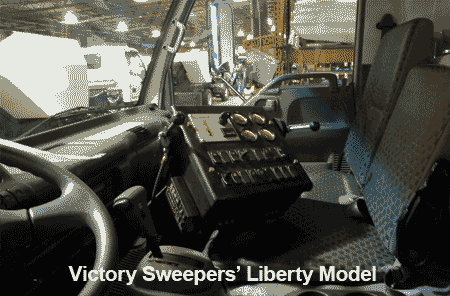 His announcement started the clock rolling on a unique rebate program the company is now offering. Starting on Monday, February 3rd, the company will offer a $2500.00 cash back discount to the first 10 customers to purchase any of its new chassis-mounted sweeper models. "I invite you to call your Victory salesperson," said Schwarze, "and negotiate your best deal on any new Victory chassis-mounted sweeper. Then, after your deal has been accepted, invoke the "NPE Sweeper Special" request. You will then receive an additional $2500.00 cash back.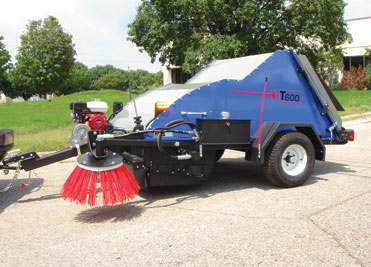 "And, so as not to leave out our popular T-600, tow-behind sweepers, we are also offering a special guarantee of satisfaction for first-time buyers of the units. Purchase a T-600, then add it to your fleet and use it for 30 days after delivery.
"If you're not 100% satisfied with the machine after 30 days of using it to sweep, then receive 110% of your purchase price toward the purchase of any of our chassis-mounted models. We feel that will allow those who wonder if adding a T-600 to their fleet is a good idea, instead of going with a more traditional, chassis-mounted unit."
Both offers are available through the end of March, 2014 or, in the case of the $2500.00 rebate, until the first 10 customers take advantage of the program.
---
You can contact Victory Sweepers, Inc. by calling 866.507.9337. The company's website is www.victorysweepers.com.
---
If you have a question or comment about this article, please let us know. If appropriate, we'll add it to the bottom of this page.
---