August, 2014
Victory Sweepers Brings Back Dustin Beaver
Dustin Beaver has re-united as a sales associate with Victory Sweepers Inc.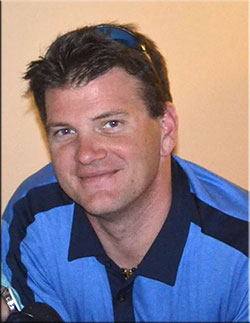 Dustin Beaver first started working for Victory Sweepers Inc. in July of 2007, as the demonstrator for Victory's new line of air sweepers. In that position, he traveled all over the country meeting with contractors. In 2009, Dustin started selling sweepers and also became Victory's used sweeper manager. During this time he also learned how to do field repairs as well as write the owners manuals for the new products Victory was launching.
However, Dustin left Victory in July of 2010 to pursue an opportunity in automobile sales. This progressed him into becoming a service writer and then the agency's service manager. However, during this time he still performed certain jobs for Victory as needed. In July of 2013 he became the general manager of a small car lot in Athens, AL, where he learned how to operate a small business. While there, he increased sales by more than 50%, from an average of 20 cars a month to over 30. This resulted in the company having a record year. In July of 2014, he was persuaded to re-unite with Victory Sweepers, where in addition to being a member of the sales team Dustin will provide website updates and other types of document support.
"I'm glad to be back with Victory Sweepers," said Dustin, "because I made so many friends among our contractor customers while I was here before. I look forward to re-contacting all my old friends in the industry as well as making new ones. I'm excited about representing Victory's extensive product line, which I believe is the best there is in the parking area sweeping industry."
---
You can contact Dustin Beaver at Victory Sweepers, Inc. by calling 866.507.9337. The company's website is www.victorysweepers.com.
---
If you have a question or comment about this article, please let us know. If appropriate, we'll add it to the bottom of this page.
---