NiteHawk Sweepers Raising Money for Disabled Veterans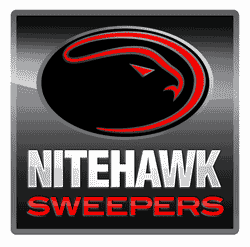 For the 2014 year, NiteHawk Sweepers has decided to 'step outside the box' with a host of promotional projects designed to raise money for disabled veterans.
NiteHawk Sweepers – December, 2013
NiteHawk Sweepers has created a wide variety of "Military Special Ops" gear as part of its 2014 program designed to benefit disabled U.S. veterans. These include calendars, tshirts – even sweeper trucks and more – to help raise money for the Disabled American Veterans group.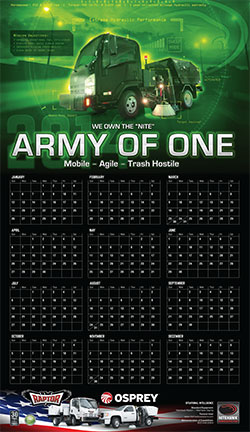 "We will be collecting donations at the 2014 National Pavement Expo in Florida," said NiteHawk spokesperson, Jake Hoerman. "Then, we'll have links to the different promo products on our website throughout the remainder of the year, with 100% of the proceeds going to the DAV foundation. Our goal for this campaign is to raise money for those people who have sacrificed so much to give us the freedoms we enjoy."
At the National Pavement Expo, which will be held in Ft. Lauderdale, Florida, this January, NiteHawk will have multiple ways to process donations. Hoerman also said NiteHawk will have a graphically-themed sweeper at NPE to publicize the 2014 program. For those not attending the NPE show, there will be links on the company's website and online parts store in the upcoming year.
For questions, comments, or to contact the company regarding this effort, please contact Jake via email sent to marketing@nitehawksweepers.com.
---