Cork, Ireland; December, 2019
Irish-based Glanaco Expanding Attachment Sweepers to U.S. Market

Glanaco manufactures four models of attachment road sweepers designed to clean and decontaminate rolling plant and roads, as well as modular wheelwashing systems.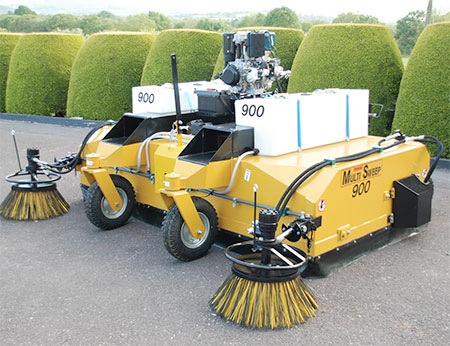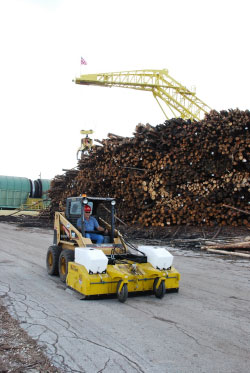 The Glanaco management team is looking for dealers throughout the U.S. to promote their alternative to truck sweeper models. The company's MultiSweep range attaches to carriers like forklifts and loaders. The end result is to convert them into fully functioning, low dust sweepers with debris collectors.
Targeting the industrial and construction sectors, Glanaco provide solutions to end users who pay a lot for their hired in truck sweepers, when all the time, they can utilize some of their existing equipment and keep the job inhouse.
"Our MultiSweep models of sweepers," said Tony Ryan, Managing Director & CEO of the company, "sweep and collect a wide range of materials as well as offer a targeted water system to control dust. A side broom can be added to sweeper into corners and curbs to give a brilliant finish. We believe our MultiSweep machines will be able to gain a serious following in the industrial and construction sectors of the U.S. marketplace.
"I invite everyone to check out our MultiSweep product line on our website, located at www.Glanaco.com and, if you want to know more or are interested in becoming a dealer for the products, send an email to tony.ryan@ glanaco.com or contact us by phone as shown below."



---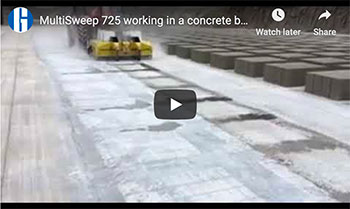 ---
About Glanaco
Glanaco has been making wheel cleaning systems since 1997. In 2014 the company entered the worldwide marketplace with both its SiteWash and MultiSweep products. Currently the company is in the process of developing a global distribution network and already has dealers in many countries around the world. Glanaco considers itself a "solutions provider for site maintenance and cleanness." The company is based in Cork and Dublin, Ireland. If you want more information visit www.Glanaco.com or contact the company via any of the manners shown above.
---
If you have a question or comment about this article, please let us know. If appropriate, we'll add it to the bottom of this page.
---