Elgin Sweepers' Manager Explains Details of Company's EcoInfusedTM Technology Initiative
by Ranger Kidwell-Ross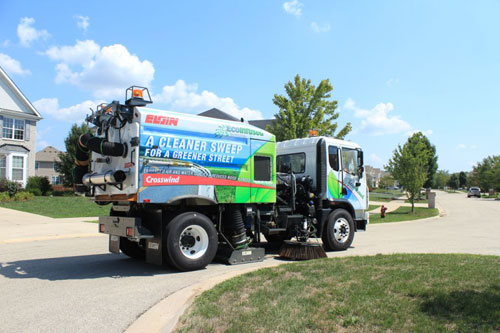 Last August, when Federal Signal Corporation's Environmental Solutions Group announced its EcoInfusedTM Technology initiative, we wanted to know more about how that might affect future sweepers made by the company. In this article, we offer a more detailed overview on the initiative, in combination with a 10-minute audio interview with James Crockett, the Air Sweeper Product Manager for Elgin.
As Elgin develops green, energy-efficient and low-emissions technology solutions for its street sweepers, it will brand the improvements as part of its EcoInfusedTM Technology initiative. (Also included in the initiative will be Federal Signal's lines of sewer and catch basin cleaners.)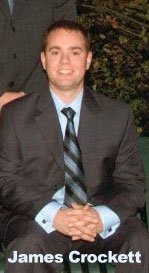 "Our company's currently-branded EcoInfusedTM Technology represents advances Elgin has made in a variety of areas," said James Crockett. "These include alternative fuels; high efficiency dust, debris and particulate removal; advanced filtration systems; improved horsepower management; and, water conservation technology. The idea of the initiative is to provide contractor and municipal customers of the Elgin Sweeper and Vactor Manufacturing companies with the ability to do more with less."
The models and product lines wearing the Eco-Infused label will vary, as will the reasons for the inclusion of each. The classification will be used for advances in areas such as performance, fuel economy and energy management. The common denominator of the designation is that the Eco-Infused products will provide an increased overall value to users.
For example, the new configuration of the Crosswind regenerative air sweeper features a patent-pending, shared power system. This new sweeper innovation allows power for sweeping to be transferred from the chassis to the auxiliary engine. This transfer of power can be generated either directly from the chassis engine or, alternatively, from vehicle momentum transferred via regenerative braking.
In other words, the patent-pending system on the Crosswind now allows power normally lost to heat by braking to be directed to the auxiliary engine, resulting in improved performance and reduced fuel consumption.
To get further details of how the Crosswind gained the Eco-Infused label, as well as how the designation applies to other models, we invite you to listen to our audio interview with Elgin's Air Sweeper Product Manager, James Crockett, which is linked below.
Note: To play the interview, click this link or on the small triangle inside the circle you see to the left. If you have any trouble accessing this audio, please let us know.
For more information, visit www.federalsignal.com.
---