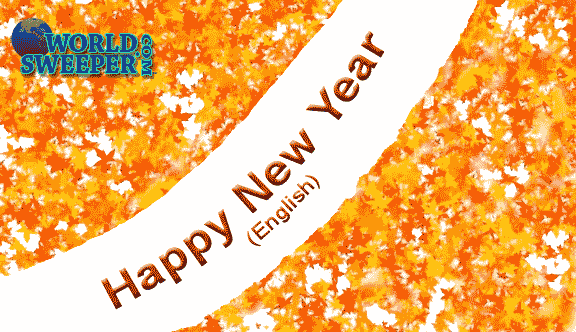 Happy New Year from WorldSweeper.com!
As WorldSweeper completes its fifth year we want to express our appreciation for all of those in the power sweeping industry who have provided us with financial support.
Your involvement is what has allowed us to become – and continue to be – the leading source of news and information for the sweeping industry.
If you are one of those supporters, THANK YOU. If not, please make 2011 the year when you start contributing to WorldSweeper.com's effort to bring you the best in news and information about your industry.
If you are a contractor, for about $20/month you'll find no more cost-effective advertising opportunity than a listing in our Contractor Locator area, America's most utilized online method for sourcing ethical contractors. In addition, we have designed and host dozens of sweeping contractor websites. From a simple flyer or brochure to designing a targeted internet search engine campaign, we can handle it.
Do you sell a product to those in power sweeping? If so, you're missing out on customers if you don't have a listing in our Browse Sweeping Products area.
For municipal agencies who sweep, consider utilizing our consulting services before you make your next sweeper purchase. We'll provide you with non-partisan information that will help you maximize your sweeping program, whether yours is a front line for reducing stormwater runoff pollution or you're trying to keep your downtown area sparkling for tourists and citizens.
Thank you again for being part of the multi-award winning WorldSweeper.com website community. We look forward to continuing our leadership role in power sweeping throughout the years ahead.
Remember that we are available to assist with any and all questions to do with sweeping in America or around the world. Just let me know how we can help.
— Ranger Kidwell-Ross, Editor
WorldSweeper.com