A Primer on the Move to Alternative Fuel Vehicles
by Ranger Kidwell-Ross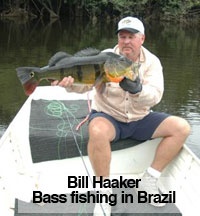 In this 38-minute audio interview, Haaker provides an overview of the transition to alternative fuels now occurring in the California marketplace. These requirements to transition from use of diesel are widely expected to become adopted soon by at least 15 other states in the U.S.

Bill Haaker, CEO of California-based, Haaker Equipment Company, Inc. is an expert on the alternative fuel transformation of heavy equipment chassis vehicles, such as those used on street sweepers and catchbasin cleaners. to use alternative fuels such as CNG and LPG.
Click on the audio player shown below to hear Bill Haaker's first-hand audio explanation of what to expect with the emerging alternative fuel standards. The interview is about 38 minutes in length.
---
---

Note: The interview will play without downloading any files onto your computer. If you hear the interview at 'chipmunk speed,' you will need to download the latest version of Adobe's free Flash player.

Randall Ray may be reached via email sent to billh@haaker.com. You may also reach him at his Haaker Equipment Company office by calling 909-598-2706.

If you have questions or comments about this interview, please, let us know and we can add it in as an addendum to this article.