Tri-State Industrial Maintenance Employs Hands-On Techniques and Advanced Education to Enhance Professionalism
John Dubbioso, known as "Johnny D" throughout the power sweeping industry, has been involved with sweeping for many decades. Among other credits, he was one of the people behind the original Broom Bear sweeper now owned by Elgin.
Dubbioso's Connecticut-based Tri State Industrial Maintenance offers a variety of municipal-oriented maintenance services, including sweeping, throughout that state.
by Ranger Kidwell-Ross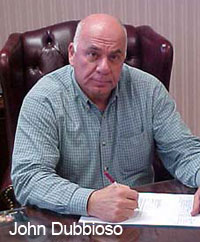 When it comes to power sweeping and the sweepers that do the job, John Dubbioso has probably forgotten more than many sweeping company owners ever learn. A true generalist, Dubbioso began in 1975 by founding Three-D Industrial Maintenance in a garage in Elmsford, NY. From those humble beginnings, the organization has grown to six offices and maintenance facilities, with two affiliated companies that have combined revenues in excess of $10,000,000.
One of those companies is Connecticut-based Tri-State Equipment Rebuilding, Ltd., which is probably the largest repair and rebuilding service in America for Mobil sweepers. Although "Johnny D," as Dubbioso is known throughout the industry, is a principal in that company, day-to-day operations in that company are now led by his son David.
In addition, Dubbioso has an environmental spill response and petroleum bulk storage tank removal company, Tri-State Environmental, as well as a firm called Creative Rubber Works that markets a variety of brightly colored, recycled rubber mulch throughout America.
"We grew our company on its own from its founding in 1975 up through the early 1990s," says Dubbioso. That's when we started expanding through buyouts of small companies in Connecticut and New York. We bought the Connecticut-based DeSantis Company at that time. The combined Connecticut firms were, at that point, called 'Pavement Maintenance Systems.' We kept it until 2006, when we decided to sell the sweeping entity of that company.
"It was a successful sale, but... As many readers will know, with sweeping you have to really know the industry, to feel it and touch it. There are a lot of ups and downs that sometimes investors do not understand. The new owners unfortunately started having problems after their second year."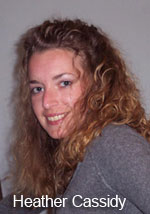 Three years after the sale, Dubbioso took the company back via a friendly agreement and renamed the company Tri State Industrial Maintenance, LLC. At that point the litter business part of the firm was also sold off. What Dubbioso retained is what might be termed 'the municipal services portion' of the firm. Heather Cassidy, who had previously been a manager for the company, came back on board in the position of general manager of the firm.
In addition to performing all types of municipal, street-type sweeping, Tri-State also partners with cities in its market area to provide a number of related services. These include sidewalk installation, repair and maintenance; pothole repair; paved area restoration, repaving and resurfacing; catch basin cleaning and filtration; underground pipe camera services; graffiti removal; signage installation and repair; and snow and ice control services.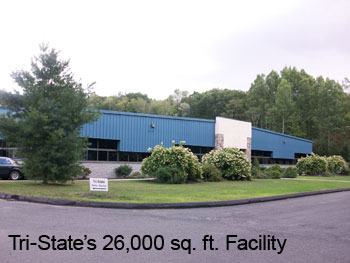 "Although it's been a year of hell with the economy," says Dubbioso, "but now we're in our new 26,000 sq. ft., state-of-the-art facility in Oxford, CT. It features wash bays, repair facilities, parts warehouse. We'll work out of this building from now until whenever."
Dubbioso has long taken both an interest and a leading informational role when it comes to management of storm water runoff pollution. "I used to think that a smaller city didn't need to bother with sweeping unless they wanted it for cosmetic reasons," says Dubbioso. "That's no longer the case. Because of federal storm water management requirements, cities of all sizes must learn about what they can do to get into compliance and remain in compliance.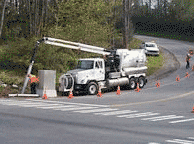 "Through our education, combined with the various services we offer including sweeping, we can help them do that. We even help cities file their permits, their MS4s and so forth. Service is really where it is. Municipalities are looking to cut their staffs and don't have the people they need to make sure they stay in compliance with all of today's regulations."
Two terms sum up the audio interview held with John Dubbioso: education and pro-activity. Through the management team's research and knowledge on Best Practices and federal regulations currently in place by the EPA and other, state-based agencies, Tri-State emphasizes working with municipal customers to first identify, and then solve, their problems.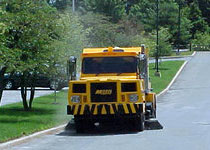 "We now bring a lot of knowledge to the table," says Dubbioso. "We listen to what our potential customers concerns are, their needs from both a regulatory and a preferences standpoint, then do our best to provide solutions. In fact, listening is really a key to offering the correct solutions, as well as to assisting clients in finding the correct mix of services that will solve whatever issues they might have in terms of the area of services we offer.
"I know many contractors who think having emerging regulations and compliance issues are a pain. The fact is, when you do your homework and get up to speed on what they entail, they're an excellent way to make money helping your customers understand them as well as gain compliance. These regulations are going to expand and get more complex as the years go by, so we'd just as well get used to it.
"Forget the idea of doing something and charging money. Learn to work with the city managers, with the city engineers to find out all the issues facing them. Along with knowing what you're doing and being on top of things, you need to key into helping your customers meet their challenges in all the areas of your expertise.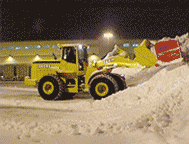 "In addition, you need to look at and evaluate every aspect of your business. Crunch your numbers, meet with your customers, touch all of your employees, whether they're in operations, machine readiness or wherever. Evaluate every part of your company to see where you can become more competitive and knowledgable. Take advantage of all your discounts. In this economy that's just what you have to do."
When you listen to the audio interview, you'll find that both Cassidy and Dubbioso come across as seasoned industry veterans. They know the sweeping and allied maintenance business, as well as are savvy about building customer rapport. Although much of their client base makes decisions on the basis of low bidder, there can be little doubt that the expertise the two bring to the table makes a difference.
If you are a parking area contractor interested in, or getting started in, municipal work, then you'll certainly want to learn what these two have to offer. Ditto if you're a seasoned municipal sweeping veteran or represent a municipality that does its own sweeping. Correct decision making is paramount today, whether that's to gain more clients as a contractor or to perform an accurate assessment to decide if you should sweep in-house or consider contracting out your street sweeping.
For example, Tri-State provides dump truck and water truck services to municipal and other customers that use their own sweepers. Good call, and an excellent way to get in the door and let municipalities know how you operate.
You can hear for yourself what John Dubbioso and his manager, Heather Cassidy, have to say in our 27-minute audio interview with them. The audio includes more of their insights on running a sweeping company, expanding operations, customer notification techniques and more.
---
Note: The audio interview with Dubbioso and Cassidy will play without downloading any files onto your computer. If you hear the interview at 'chipmunk speed,' you will need to download the latest version of Adobe's free Flash player.
Note: To play the interview, click this link or on the small triangle inside the circle you see to the left. If you have any trouble accessing this audio, please let us know.
---
John Dubbioso may be reached via email sent to jdubbioso@cloud9.net. Heather Cassidy's email address is hcassidy@tristateindustrialmaintenance.com You may also reach either by calling 914-592-3090. The company's website is located at www.tristateindustrialmaintenance.com/.
If you have questions or comments about this interview, please, let us know and we can add it in as an addendum to this article.