Managing the Global (Sweeping Employee) Workforce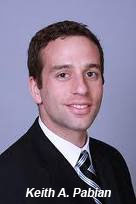 Increasingly, U.S. sweeping companies and municipal sweeping organizations are hiring workers from abroad. Along with perceived benefits come a variety of risks. Keith Pabian, an Immigration Attorney with Hirsch Roberts Weinstein, LLP, provides this March 2011 webinar on the pitfalls and preventatives in such situations.
This webinar was co-hosted by employee benefits consulting firm Longfellow Benefits and employment and labor law firm, Hirsch Roberts Weinstein, LLP.

When U.S. sweeping companies and municipalities hire workers from abroad, it is done in a variety of manners. Sometimes, the company "sponsors" the employee for a work visa. Sometimes the employee already has legal authorization to work in the United States. Either situation raises legal and practical challenges, including:
Types of U.S. visas
Whether to sponsor an employee for a visa
Whether to sponsor an employee for U.S. Lawful Permanent Residency (a "green card")
Mechanics and cost of sponsorship
Compliance – THE hot topic in immigration law
Keith Pabian is an immigration lawyer who represents companies, organizations, universities, non-profits, individuals, and professional sports franchises to procure temporary visas, work authorization, lawful permanent residence, citizenship, and other immigration benefits in the United States. Keith's clients include Fortune 500 companies, multinational corporations, and entities that are new to the United States.
He has also worked with numerous individuals, families, domestic violence victims, and asylum clients to successfully petition for visas and green cards. He has represented clients before U.S. Citizenship & Immigration Services, the U.S. Department of State, in Immigration Court and at Consulates and Embassies around the world.
We very much appreciate Mr. Pabian's willingness to link to an archive of his March 2011 webinar on the topic of foreign workers. You may reach Keith Pabian via email sent to kpabian@hrwlawyers.com. His phone number is 617-348-4317.
Click on this link to access the archived webinar.
---
This article was added to WorldSweeper.com in March of 2011.
---