How to Legally Handle a Violent Employee
The employer's first goal should be to ensure the immediate safety of all employees, including the perpetrator. No one should confront a violent or potentially violent employee alone.
by Ranger Kidwell-Ross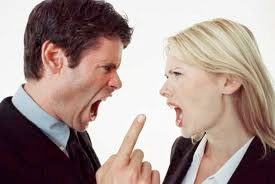 Workplace violence is any act or threat of physical violence, harassment, intimidation, or other threatening disruptive behavior that occurs at the work site. It ranges from threats and verbal abuse to physical assaults and even homicide. It can affect and involve employees, clients, customers and visitors. Homicide is currently the fourth-leading cause of fatal occupational injuries in the United States.
According to the Bureau of Labor Statistics Census of Fatal Occupational Injuries (CFOI), of the 4,547 fatal workplace injuries that occurred in the United States in 2010, 506 were workplace homicides. Homicide is the leading cause of death for women in the workplace. However it manifests itself, workplace violence is a major concern for employers and employees nationwide.
Legally, employees are entitled to a safe work environment. This includes a workplace free from violence. Although there are no guarantees that an employer can stop all acts of violence, the best an employer can do is to create a policy and implement it as clearly and consistently as possible to ensure an early warning system for addressing potential threats of violence in the workplace.
In most workplaces where risk factors can be identified, the risk of assault can be prevented or minimized if employers take appropriate precautions. One of the best protections employers can offer their workers is to establish a zero-tolerance policy toward workplace violence. This policy should cover all workers, clients, visitors, contractors, and anyone else who may come in contact with company personnel.
Before any act of violence occurs, employers should consider these issues and decide how the workplace should answer certain questions:
Who should be in charge of responding to an act of violence?
What type of training should that individual(s) have?
Should the employee be asked to leave regardless of the threat level of the incident or only if a viable threat is felt?
Should the employee be allowed to return to his or her work area or should another employee be assigned to
retrieve any personal possessions?
---
Although a bit off the topic of violent employees, in the power sweeping industry the risk of violence occurring to an employee increases for nighttime parking area sweeper operators, as well as to backpack blower operators. Because these individuals get in and out of the vehicle on a routine basis, as well as due to the nighttime nature of the work, there is an increased opportunity for violence to occur from others they encounter. If you are involved in this segment of the industry, especially, be sure you have covered with your employees what to do under any circumstances you can conceive of.
At a minimum, this should include:
when to call 911,
when to call a supervisor,
when to not leave the vehicle,
what to do when accosted by an unknown individual,
assessment of potentially dangerous situations.
---
Create and Implement a Written Policy on Violence
Setting expectations in the work environment begins with a strong policy. Employees must understand that the policy has been created for their benefit and protection to ensure a safe work environment. All information should be delivered as clearly and concisely as possible. Being concise does not necessarily mean making the message short, but being direct in highlighting all pertinent information. By writing the policy in this style, there is nothing left to personal interpretation.
The policy should include an enforcement clause that is consistent with existing personnel policies, making it clear to the audience that anything less than a safe and secure workplace will not be tolerated. The clause should be very specific by using clear communication that violence in the workplace will result in immediate removal. With a policy in place once a violent situation arises, action can be taken swiftly.
To help your company develop a written policy for acceptable workplace behavior, we offer links to two valuable resources. The first of these is a PDF bulletin from XpertHR entitled "How to Handle a Violent Employee." Another good resource is the Workplace Violence page from OSHA's website.
---