Chinese Street Sweepers Work Hard for Little Money and Lack Protection
by Ranger Kidwell-Ross from a report first appearing in the online newsfeed, ICrossChina.



Thinking that the job of a street sweeper is a hard one? Well, it certainly appears that you're right if your job is located in China.
Being a street sweeper in China is not much fun. Their salaries are usually poor, and places for them to shelter from the elements are thin on the ground. Pictures of sanitation workers in northeast China eating snow to quench their thirst surfaced on the Internet in January of 2015, provoking a widespread 'dewy-eyed' online response.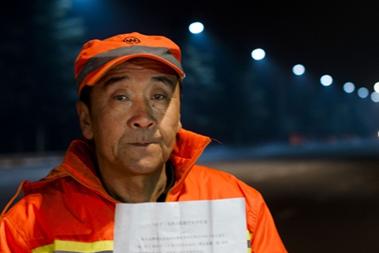 Then, in February, when street sweeper Ding Quan, 58, paused to warm himself at a roadside fire after putting in a hard shift in driving snow, little did he suspect that it would cost him job.
In the first week of February it snowed for the first time this winter in Xi'an, capital of northwest China's Shaanxi Province. On that day Ding was initially just upbraided by one of his supervisors for pausing as he defrosted his frozen fingers. The following day he was sacked for a "violation of company rules." Ding's employer, Gold Medal Property Management, discharged him for failing to extinguish a fire that the company said "posed both safety and environmental hazards."
Ding came to Xi'an from a neighboring province to take care of his granddaughter and to help make ends meet by cleaning the city streets in the early morning for 1,550 yuan (250 U.S. dollars) a month. He told Chinese reporting agency, iCrossChina, that he was "shocked" by the decision, complaining that the company had not consulted him before firing him. However, he also felt he could do nothing to counteract the firing because he felt unable to "fight the authorities."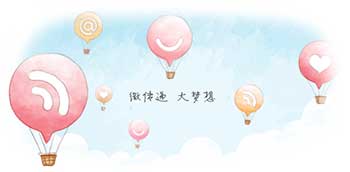 When this article was written, the microblogging site Sina Weibo was festooned with posts that describe Gold Medal Property Management's decision as cruel and inhumane. Bowing to public pressure (Sina Weibo is one of the most popular sites in China, in use by well over 30% of Internet users, with a market penetration similar to the United States' Twitter.), Gold Medal posted an apology on its website a few days later, acknowledging that the decision was "improper." As a result of all the negative publicity the he company is working with Ding to reach an amicable settlement.
Lacking awareness of their rights, many low skilled, lowly paid workers like Ding are recruited on a temporary basis and are easily dismissed. Poor Ding was lucky that his plight reached the attention of the wider public, but the sad facts of the matter put the troubles of many Chinese workers into the spotlight again, with demands for better protection for the underprivileged group. This is one area where the internet has become a valuable resource in a wide variety of situations.
Negligence + Lack of Protection Rampant in China
In China, workers like Ding face formidable problems such as social discrimination and a lack of legal protection. They lead lives of constant instability. In a society where social discrimination against ordinary laborers still exists, sanitation workers are near the bottom of the heap, with frequent reports of them being assaulted or even killed.
Figures from Dalian, a city in northeast China's Liaoning Province, show 109 accidents involving street sweepers since 2011, with 17 killed, 50 seriously injured and countless others harassed or attacked.
Such workers are typically quite elderly, with low levels of education, and badly paid. They are unable to stand up for their rights. According to a 2014 survey by Guizhou Normal University, 72 percent sanitation workers have only attended primary school.
Regulations protecting the workers are often vague and extremely difficult to execute. Wang Jinshan of Henan University of Economics and Law, blames the government for not doing enough to protect them.
Lu Jiaobin, head of Dalian sanitation department wants the government to invest in improving conditions for the workers, by building more temporary shelters, for example. He called for more respect for sanitation workers, who "do the most tiring work in our society."
About the Author:
Ranger Kidwell-Ross is a graduate economist, the owner/editor of the WorldSweeper website, and the world's most prolific author on the topic of power sweeping. You may reach him via the WorldSweeper contact form.